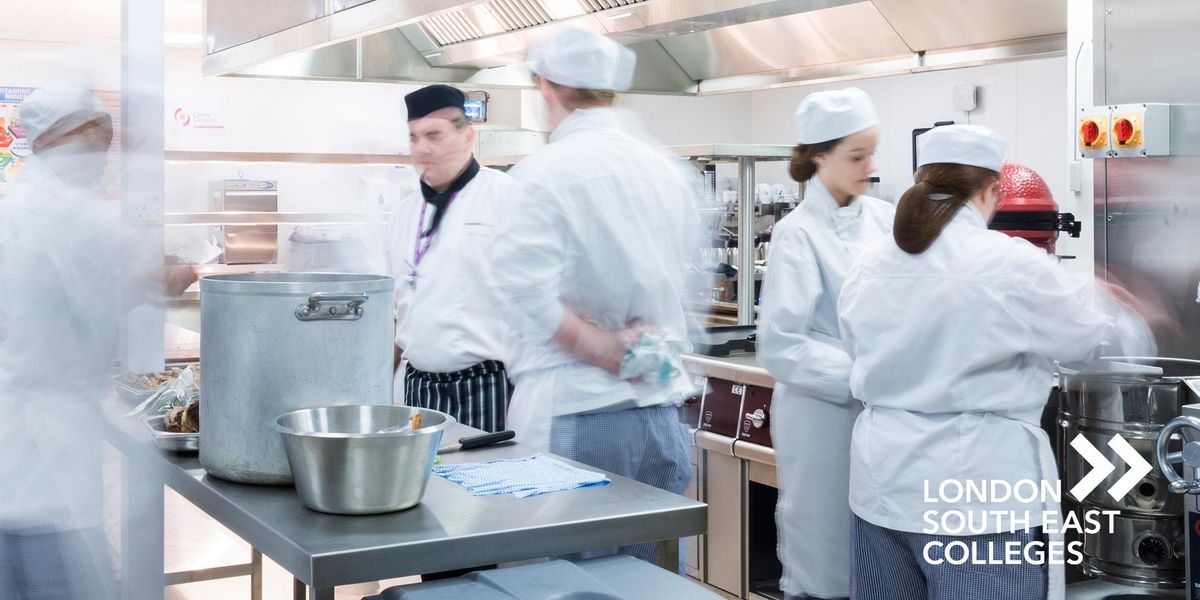 London South East Colleges Greenwich, 95 Plumstead Road, London, United Kingdom
Eventbrite
Spread the word
Do you handle, prepare or serve food for others? Understand your legal responsibilities and best industry practice in food safety and hygiene.  
Assessments may take place at the Greenwich Park Centre.
The course is held at the colleges Greenwich Campus.     
FAQs
I've booked. What happens next?  
This ticket is a booking for the next available assessment session.You will receive an email with details of the time, date and location of your assessment. You may need to take a short English or maths test.  
Assessments are designed to ensure that you will get the most out of your course and for you to have more information about the programme.   
What if I am not accepted for the course?
Staff will help you to choose a suitable course or direct you to other local education providers.    
Can anyone join?
This course is open to anyone aged 19 years and above.  
How can I get there? Is there any parking?
There is limited parking at the Greenwich Park Centre and the Plumstead Road Campus. Click here for information on directions  
How can I contact the organizer?
Contact the Greenwich Adult and Community Learning by phone, email or visit a centre.
Call: 02039545100
Email:
ACL | LSEC ! ac ! uk
Visit us at: Greenwich Park Centre, King George Street, London SE10 8QB  
NOTE:   All courses are subject to minimum enrolment numbers; if this number is not achieved, courses may be cancelled at short notice.