Amnesty International, 25 New Inn Yard, London, United Kingdom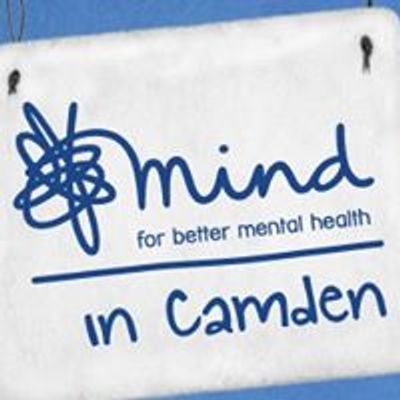 Mind in Camden
Spread the word
FREE 3-day course - 10.00am - 4.00pm Monday 15th, Wednesday 17th & Monday 22nd July.
According to the MoJ (2013), 25% of women and 15% of men in Pr*son report symptoms indicative of 'psychosis' (including distress around hearing voices, seeing things or beliefs). In forensic services, this percentage is likely to be much higher. 
Since 2010, we have been working to set up Hearing Voices Groups in prisons, forensic secure units and Immigration Removal Centres. This network in secure settings is the first of its kind, we now have more than 20 groups across Greater London, the South and the Midlands. 
ABOUT THE COURSEThis 3-day training course is open to people across the country who would like to develop a Hearing Voices Group in a Pr*son, IRC, medium or high secure forensic unit. 
We shall cover the following:
Diverse experiences & understandings of voices, visions, beliefs & 'psychosis' in secure forensic settings
Coping strategies and pathways to recovery
Power & empowerment within secure settings
Practical Hearing Voices Group facilitation skills, including dealing with difficult situations/problem solving
Planning, launching & sustaining hearing voices groups
Grounded in lived experience, and our work supporting people in different secure settings, we use powerpoint slides, practical activity and discussion to cater to a variety of learning styles.
'Having attended many courses in my work since qualifying in 2002 I would like to say it was one of the best courses I have attended and a great opportunity for exploration and learning.' - Trainee from 3-day facilitation training
ELIGIBILITYThe course is free for those committed to facilitating a Hearing Voices Group within a Pr*son, IRC, medium/high secure forensic unit. Places on this course fill up fast, please register quickly to avoid disappointment. 
We welcome registrations of interest from staff from healthcare, mental health in-reach, support workers, welfare and custodial teams etc. No prior knowledge of hearing voices or experience of group facilitation is necessary. We encourage members of staff to train together so there are two co-facilitators for each new group. However, we can only accommodate a few people from each team. Please take this into consideration when registering your interest. 
HOW TO APPLY
Using the booking form on the next page, please answer the required questions. We will be in touch at a later date via email to let you know if we're able to offer you a place on the training. 
Mind in CamdenBarnes House9-15 Camden RoadLondon NW1 9LQ
E:
jpons | mindincamden ! org ! uk
 T: 020 7911 0822For more information please email or visit:
www.voicesunlocked.com
http://www.mindincamden.org.uk/services/prisons
[email protected]