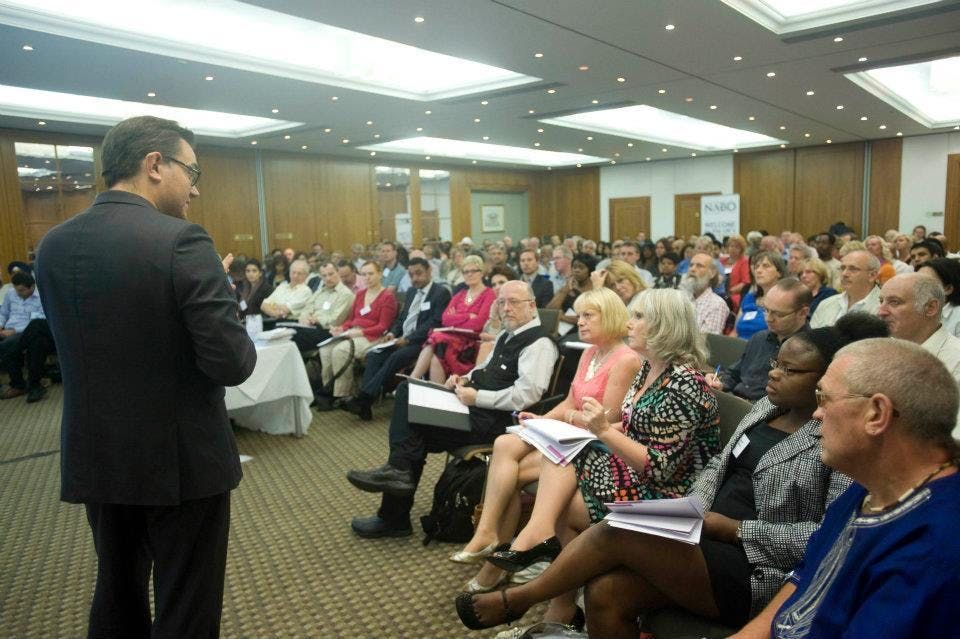 Amba Hotel Charing Cross, The Strand, London, United Kingdom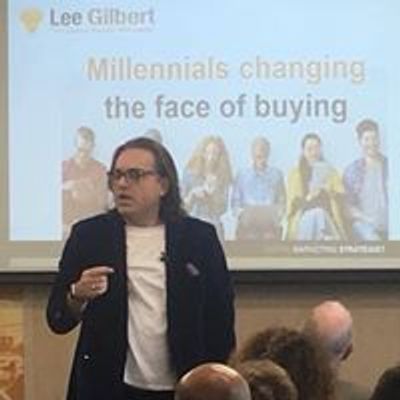 Lee Gilbert - Digital Marketing Strategist
Spread the word
"How This 7 STEP DIGITAL MARKETING PLAN Dramatically Improves Your Digital Marketing – Makes You More Sales, Gets You More Leads and Increases Your Profits"
If you think... "some marketing doesn't seem to work anymore" - you'd be right!
If you can't decide on the best route for your digital marketing or a route that works at all! (or just maybe you havent done any web marketing yet...)
If you look at your web based sales, website signups and lead generation activity and don't like what you see. Maybe you need more traffic, more signups, more leads and... more sales!
Then this... jam packed ONE DAY MASTERCLASS may just be for youI guarantee you leave with so many tips, tricks and techniques that you can use straight away: the very same day as the masterclassI give you the "7 Step Plan"By doing something slightly differently, you'll see your sales and leads and revenue grow without you having to put in longer and longer hours
This masterclass is designed for Business Owners, Directors and Entrepreneurs who are open to learning simple, effective and new ways to run their business who are passionate about improving their business. Come & learn what 100,000's of business owners are doing to make their business grow.DATE, TIME & VENUE:Wednesday 13th February 9:30 - 5:00Amba Hotel Charing Cross, The Strand, London, WC2N 5HXTICKETS ARE FREE OF CHARGERegister now by clicking on the green "Register" button on the right side of this pageHere's What You Discover…• The crucial "7 Step Plan" and its 2 critical factors that massively affects your digital marketing• How to get targeted traffic and leads - in fact, know which strategy to back and stop wasting your time on others!• Answers to 3 simple questions which will give you all you need to plan your digital marketing strategy.• The 4 techniques that could easily increase your sales by 33.1% • The "M.W.A" technique every business owner and website manager should understand• 3 pointers that will keep your web marketing plan on track• Know what marketing activity to focus on and stop wasting money elsewhere – focus on what will work!
You Also Find Out…
• The unique approach that attracts new customers who beg you to do business with them.• How 10 spot on factors boost your signups, leads and sales.• Tips and tricks of the trade to sort your website and strategy• Which Number 1 statement stops you getting what you wantThe Venue:
The Amba Hotel Charing Cross is in Central London and is a 3-minute walk from Trafalgar Square, the nearest underground is - Charing Cross / Embankment.
Why Should You Book?
For 18 years I've shared my skills, my knowledge and my expertise with my clients throughout the UK, Europe and the Middle East, showing them how to choose, develop and implement their digital marketing strategies.
Not only do my clients have more clients (or customers) and improve their sales, but they actually have systems and processes to take the pressure and stress out of getting the "digital stuff" to work.
The majority were struggling to find new clients (or customers) and once they'd got them they wondered how to keep them ALL delighted ALL of the time. When I chat to people about the basics of the tried and tested and proven techniques I use they're just not doing anything consistently to give them the much wanted results
I see business people throwing away 100's of leads, not using systems, web sites that don't earn their keep (yes, they often look pretty, but they don't work for their living), so they end up in the feast and famine cycle.
As we both know that can be catastrophic for business owners especially if they deliver the service as well. The list of mistakes they are unwittingly making every day is extensive and costs them £000's in lost turnover, lost profit and lost personal cash.
Who Benefits?

Over the years my clients have ranged from Accountants, Solicitors, Insurance companies, Large Ecommerce Retailers to Management trainers, Consultants, Therapists and Fitness Professionals. In 18 years I have worked with most of the professions, the trades, solopreneurs to multi-national organisations. I learned from all of them and can share this knowledge with you.
So, bluntly, if you think these techniques can't help you because "you're different", I'd urge you to think again.
Simply put… If you take away just one tip from the masterclass and put it to good use straightaway you'll add so much to your business.
BONUSESWhen you register for this event you become eligible to receive bonuses I normally sell for a combined value of £498+vat! You'll receive these gifts free of charge on the day of the masterclass:
Internet Marketing Success System audio programme 
(normally sold for £149. You receive my 5 hour audio programme on mp3 with my compliments. Listen to the proven and tested advice in the car, on the beach or while you work with this practical audio programme.
SPECIAL REPORT: The Secrets of the Serious Players Webmaster (normally sold for £99)
A copy of my full colour 190 page report on "How to develop your online strategy, avoid the mistake many websites make; and drive a torrent of qualifies visitors to dramatically boost your sales, profit and personal income"
Act Now - Register for FREE Now!
Let's spend some time together and you can discover the Secrets of Digital Marketing in Your Business.
Let me show you some tried and tested and proven strategies that I guarantee will work for your business

DATE, TIME & VENUE:Wednesday 13th February 9:30 - 5:00Amba Hotel Charing Cross, The Strand, London, WC2N 5HXTICKETS ARE FREE OF CHARGERegister now by clicking on the green "Register" button on the right side of this page
I wish you every success and look forward to the day with you.


Regards,
Lee Gilbert"The Serious Players Webmaster"