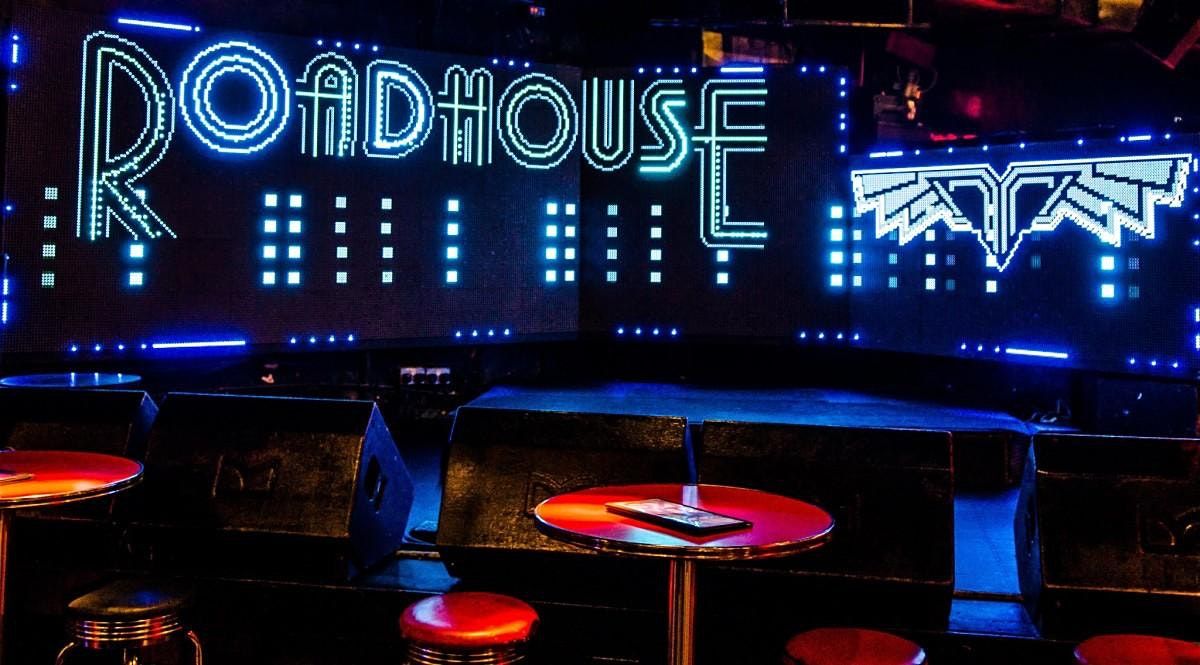 Roadhouse, 35 The Piazza, London, United Kingdom
Eventbrite
Spread the word
PLEASE READ INFORMATION FOR DIRECTIONS OF WHERE THE LOUNGE ROOM IS BASED! A valid proof of ID in original (Passport, European id, or Driving Licence) may be required on arrival. The Boat has a bag search policy.!*********************************ADVANCE TICKET ONLY EVENT (CASH Payment Won't Be Accepted at the Door) Last entry is 10pm, once you are inside the venue, you can remain at no extra cost for the rest of the night. >> Ticket Link Closes at 10pm!
If you see "UNPAID" next to your name and you have paid for a ticket. I dont use meetup to process tickets so there is no way for meetup to update ticket sales. When you buy a ticket to an event you will receive confirmation after you have paid for your ticket, the host will also have your name on the guest list!
PLEASE READ / FREE TICKET INFORMATION/ VERY IMPORTANT: YOU MUST HAVE A TICKET TO BE ALLOWED ENTRY/ YOUR NAME MUST BE ON THE GUESTLIST OR NO ENTRY!
YOU MUST CHOOSE WOMEN/OR MEN BUT NOT BOTH, AND CHOOSE CORRECT TICKET LINK! IT'S ONLY 1 X FREE TICKET PER PERSON, IF YOU DECIDE TO GET ANOTHER FREE TICKET FOR YOUR FRIEND UNDER YOUR OWN NAME THEN BOTH TICKETS WILL BE AUTOMATICIALLY CANCELLED/DELETED + IF YOU TURN UP TO THE EVENT YOU WILL BE REFUSES ENTRY TO THE VENUE/EVENT..
MEN'S TICKETS WILL NOT BE RELEASED UNTIL 5 X DAYS BEFORE THE EVENT/ MEN DO NOT SIGN UP FOR A LADIES TICKET UNDER YOUR NAME AS IT WILL BE CANCELLED/ DELETED + YOU WILL BE REFUSED TO THE VENUE/ ENTRY..*****************************************Join us for a fun social event from 8pm onwards. (This event is hosted by MICHELLE) ON ARRIVAL ASK FOR MICHELLE/ MEETUP/ YOU WILL BE DIRECTED DOWNSTAIRS TO THE RESERVED AREA WHICH IS ON THE DANCE FLOOR ON THE RIGHT IN FRONT OF THE RAISED RESTAURANT/ MEZZANIE BACK BAR! When you get to the RESERVED AREA, you must show MICHELLE/ MEETUP HOST your confirmation email ticket either printed out or show on your phone!
This area is for all meetup members to relax and chill and chat.... the first couple of hours, you will be able to mix and mingle with old and new friends...As always happens with our events.. this event is expected to be very popular, so early rsvp is recommended.
This event is fully hosted, and the organizers will be on site to introduce and greet newcomers and well as regulars to each other. This event is run in conjunction with other meetup groups and there organizers along with there own members so the number of rsvp are always higher then what you see on the list, we have been running & hosting events for 7yrs now and all our events are exclusive venues.
MEETUP Host has arranged Free Food for everyone @ 9PM SHARP: FREE food is a share of a sharing platter to pass around -they are provided complimentary and they have to go round the whole group. This is not your dinner just a bite to eat with your drink, but If you are still hungry, food is available to order from the bar menu.
Please make an effort to chat to people, participate and mingle at the event. We bring venue and people together and there is no formula for fun. Roadhouse is located below Covent Garden's Jubilee Market. LIVE MUSIC with bands from 10.30pm onwards and DJs every night, Roadhouse offers a great night out. The food is inspired by American diners, the decor is rock 'n' roll, and the cocktail list is a mix of popular favourites.
Please do some research and plan your journey using smartphone googlemaps/streetmap or just an old fashioned London A-Z prior to leaving and have some idea where you are going. Some places in London can be difficult to find and I cannot be held responsible for people getting lost or not able to find places.