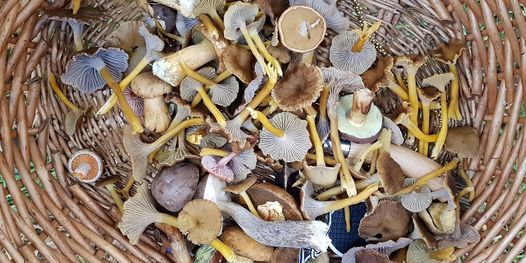 Tower Hamlets Cemetery Park, The Soanes Centre, Southern Grove, London, United Kingdom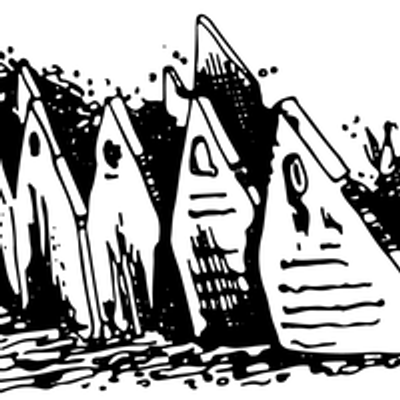 Tower Hamlets Cemetery Park
Spread the word
Fungus Foray
Government Guidance
Guided tours of up to 30 people may take place indoors or outdoors provided businesses undertake risk assessments in line with this guidance document and put any necessary mitigations in place.
https://www.gov.uk/guidance/working-safely-during-coronavirus-covid-19/the-visitor-economy
About this Event
Hunt for weird and wonderful fungi in the Cemetery Park with one of Britain's leading experts. Look out for a Lawyer's Wig, Veiled Oyster, Earthstars and Shaggy Parasol.
Dr. Mark Spencer is a Forensic Botanist. He is Hon. Curator of Plants, Linnean Society of London, Scientific Associate, Natural History Museum, Vascular Plant Recorder of the London Natural History Society, and Middlesex Plant Recorder for the Botanical Society of Britain and Ireland
Please read this before booking:
Spaces are limited due to Government guidance around Covid-19.
We will maintain social distancing and ask visitors to wash their hands on arrival.
Please note the Soanes Centre will only be open for toilets on request.
You must book a ticket so we can monitor the number of people attending (maximum of 15 spaces available for booking).
Before you decide to book:
Do not attend if you or a member of your household/support bubble have COVID-19 symptoms. If you develop or display symptoms on the day you will be asked to leave.
Please check your symptoms and whether it's suitable for you to attend.
Follow government guidance on travelling to the Cemetery Park. Avoid public transport unless necessary.
If you travel by bike, we can't offer indoor storage. You are able to lock up your bike outside on the Soanes Centre railings.
On the day
1) Please arrive on time and go to the meeting area: the War Memorial in front of the Soanes Centre (on the right as you enter via our main gates on Southern Grove E3).
2) You will be asked to wash your hands before the tour starts .
3) Maintain two metres distance between other tour participants, general park visitors and our staff throughout the tour. Please be respectful of others. The risk you are willing to accept is not the same as what others are willing to accept.
4) The Friends will collect contact information on attendees and they will be provided to national or local government Test and Trace services on request. Apart from Test and Trace, we will treat your data in accordance with our data protection policies.
For more information and to view our full COVID-19 policy and data protection policy -
https://fothcp.org/covid-19-safety
/
iCause.com promotes public events for free and helps event organizers connect with nonprofits to attract more participants like you.
Additionally, the iCause Global Foundation enables good people to fund great causes around the world. Together, our impacts are limitless!