Holiday Inn London Bloomsbury, Coram Street, London, United Kingdom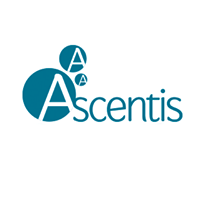 Ascentis
Spread the word
Ascentis is delighted to host its annual National Conference on Friday 7th December, 2018 at the Holiday Inn London Bloomsbury.                                                                                                                                              
Themes on the day will include latest sector updates and hot topics shaping the future of education.
On the day you can expect to hear from leading keynote speakers in the education sector, workshops and Q&A sessions. Lunch & refreshments will be provided and the day will conclude with our much anticipated prize draw.
Speakers
The first two keynote speakers have been confirmed - Beej Kaczmarczyk, Director of the Learning Curve Group and Peter Mayhew-Smith, Group Principal and CEO of the South Thames College Group.
We will also be bringing you workshops with Julie Mizon, Access Manager at the QAA and Paul Emberlin from Activate Learning.
Last year we brought you an amazing line up of speakers including Dame Louise Casey (DBE CB), Mark Dawe, Tony Wilson, Beej Kaczmarczyk and Sue Southwood.
This conference is suitable for those working in the further education sector at a high level, including Principals, Vice-Principals, Exams Officers, Directors of Curriculum and Heads of Department.
Price
The price of the conference is just £50+VAT.
This is the education event of the year not to be missed!