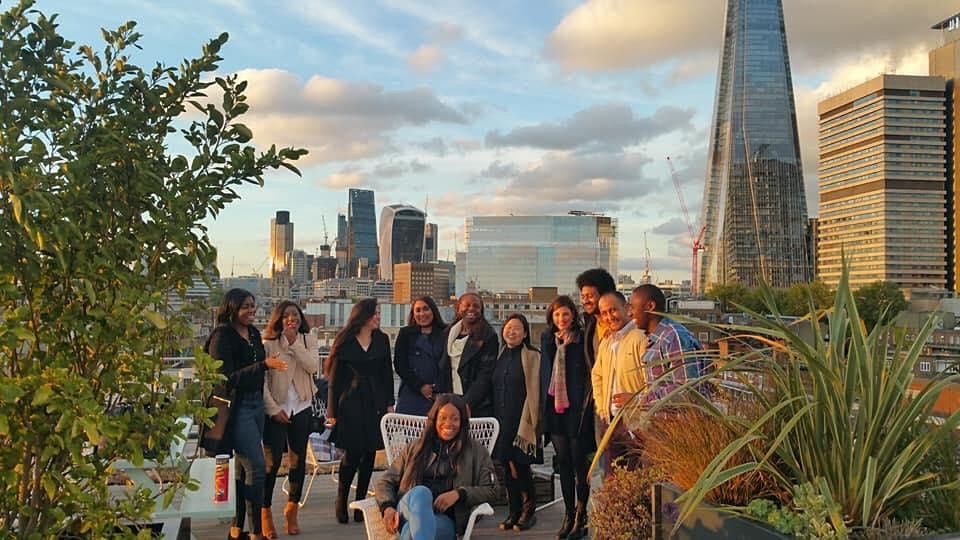 201 Borough High Street, Borough High Street, London, United Kingdom
Eventbrite
Spread the word
Our Summer connect Awards is a unique opportunity to network with our senior business leaders in a relaxed atmosphere on the Generation Success rooftop in London Bridge. The perfect after work finish to your Friday with a champagne reception and hot Moroccan food.   
Speakers on the night include: 
tbc
Some of our leaders attending on the night include: 
tbc
Award categories include: 
GS Role Model
Mentor of the Year
Longest serving volunteer
Most impactful speaker
Outstanding volunteer.
Commitment to Generation Success
Best Speed Mentoring Programme 
Best Employer Scheme 
Best Corporate Partnership
Best Employer Partnership
Champion of Generation Success 
Benefit from:
Inspirational talks from our leaders sharing their career journeys and success
Testimonies from members in our community that have overcome adversity
Learn techniques that you can incorporate into your life, career and business
Build relationships with like-minded individuals and future colleagues in a casual setting 
Win exclusive prizes
Our Motto "Your career should not be defined by your birth"
At Generation Success, we cherish each and every member who continue to support us, our community is the reason we stay inspired and work tirelessly to make the world a fairer place.
Experience includes:
High profile business leaders and influencers
Once a year opportunity to meet all GS senior sponsors and past speakers…in 1 night!
Trendy rooftop venue (revealed upon booking)
Interactive networking
Unique after-work event
Meet other inspiring dream-chasers in London
Agenda:
18:00-18:30 Champagne reception
18:30-19:00 Opening remarks
19:00-19:30 Leadership insights from 3 business leaders
19:30-19:45 Q&A
19:45-22:00 Interactive Networking on the rooftop (Food will be served)
Free Food & reasonably priced drinks and live DJ will be provided. 
Please note: 
Money raised from the ticket sales and the raffle will go towards supporting our work. Be part of helping expand our positive impact and raise much-needed funds for Generation Success. Each £100 enables us to deliver £1000 worth of work
We look forward to seeing you on the Friday 3rd July 2020!                                                            
                                 View Our Privacy Policy
iCause.com promotes public events for free and helps event organizers connect with nonprofits to attract more participants like you.
Additionally, the iCause Global Foundation enables good people to fund great causes around the world. Together, our impacts are limitless!