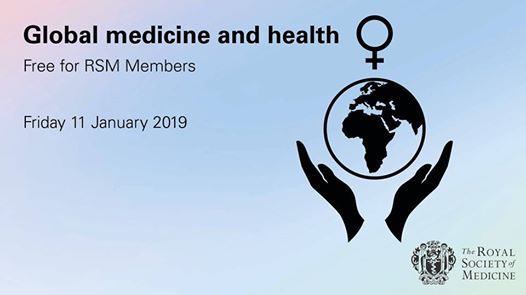 Royal Society of Medicine1 Wimpole Street, W1G 0AE London, United Kingdom, London, United Kingdom
Royal Society of Medicine
Spread the word
Free for all RSM Members, this evening addresses a range of women's health issues across the globe.
Audience participation will be encouraged to allow discussion and sharing of personal experience.
Osteoporosis is a global problem, with malnutrition associated with the absence of menstruation. Absence of periods can be an enormous predisposing factor to this debilitating disease. We'll be joined by National Osteoporosis Society as they give an update on how osteoporosis can affect women's health.
Topics include:
- Global traditional treatments in women's health
- Complementary therapies - how is yoga helpful?
- Health issues in middle eastern women
- Global health issues for mothers and their babies
- The variations in perinatal mortality across the globe
- Updates in fistula care