Manor House Gardens, Taunton Road, London, United Kingdom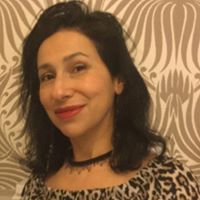 All Being Well Project
Spread the word
The gut microbiome is officially our newest organ. But did you know that when the balanced between good and bad microbes is tipped, it can affect our gut, immunity, weight and even brain?
Join us if you want to boost your gut health and discover strategies, botanicals and natural prebiotic and probiotic foods (including fermented foods) that will boost your microbiome and keep you in tip top shape. Nature+nurture rolled into one.
As ever, good fun, informative, affordable and there's always something to make and take home from the session. More about the event:Learn about the power of food and natural plant medicines and come away with your own home-made creations.
You'll find out which herbs, foraged plants and kitchen-cupboard stock items you can use for your medicine box and how to turn them into soothing and healing remedies.What you get:- An introduction on health and wellbeing from nutritionist Paula Sharp and botanical pharmacist Fawz Farhan- An insight into how to boost your gut biome through nutrition and lifestyle- Sharing experiences of home remedies and family favourites that have been passed down generations- Key facts on 4 seasonal healing herbs and plants- A chance to make your own creations including fermented foods such as keffir, blended teas and prebiotic By the end of the session you will have gained confidence in natural self care, prepared products to share with family and friends and made new friends with a shared of love of all things botanical.Class is £35 and includes all products. Spaces are limited and places fill up quickly. Book early to avoid disappointment. Email
fawz ! farhan | gmail ! com
Or take advantage of our 3+1 Masterclass offer here
https://www.eventbrite.com/e/masterclass-31-series-tickets-51356905888
Your hostsFawz Farhan, founder of the All Being Well Project, is a wellbeing coach and registered pharmacist with a specialist interest in nutrition and plant medicines. She regularly runs her Wild Wellbeing Walks in South East London where her mission is to empower people in self care through a mix of nature, nurture and science.FB @allbeingwellprojectIG @allbeingwellprojectPaula Sharp Paula lives and practices in Lee Green, SE London. She consults with individuals and runs nutrition workshops. She writes for Lee Greens 'Nutrition Corner', a local organic bag scheme. She is available for one on one consultations or Skype/FaceTime consultations.
www.paulasharp.co.uk