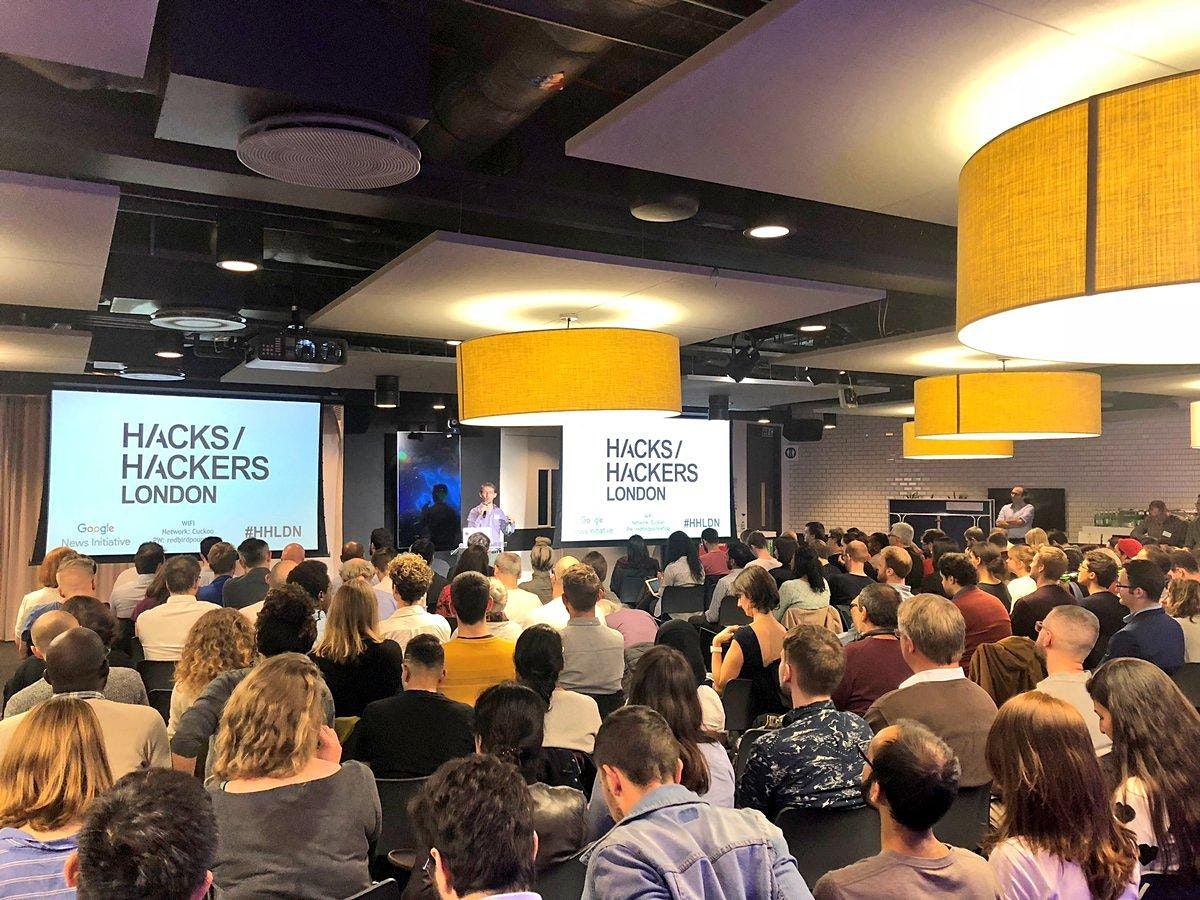 London, United Kingdom
Eventbrite
Spread the word
Who's speaking?
Speakers to be announced soon
Who's buying the booze?
If you would like to sponsor the event, get in touch!
info | hackshackersldn ! co ! uk
What's the ticket release schedule?
To be announced soon
Important: We need every person's individual name, which means you can't book a ticket for someone else (sorry!) This is for security at our venue. If two tickets are booked under the same name, we've set up a system where the duplicates will be automatically cancelled. Thanks for understanding!
We do understand that sometimes people need to cancel at the last minute. Due to these cancellations, we release more tickets than the venue has capacity for.
We don't like to turn people away, but we have to operate a first come first served policy. To make sure you get a seat, please arrive as early as you can. We suggest 6.30pm for a 7pm start. The evening wraps at around 8.45pm and we all clear out and head to the pub at 9pm.
We keep as many tickets free as possible but, if you want to skip straight into the event, you can purchase a supporter ticket too.
All proceeds get ploughed back into the event and – one day we hope – we might be able to raise enough to add more events to the list!
FAQ
What is the ticket policy?
The Hacks/Hackers London ticket policy covers the sale and return of all ticket types, as well as the waiting list.
Are there ID requirements to enter the event?
Our venues require a guest list 48 hours ahead of time with all attendee full names. If your name doesn't match the name on the guest list, we may request your ID to verify your name at the door.
Where can I contact the organiser with any questions?
The organisers can be contacted at
info | hackshackersldn ! co ! uk
.
Is my registration/ticket transferrable?
Tickets are not transferable. If you'd like to cancel a free ticket, or request a refund for a paid ticket, please consult the ticket policy above, and then contact
info | hackshackersldn ! co ! uk
.
Hacks/Hackers LDN is supported by:
iCause.com promotes public events for free and helps event organizers connect with nonprofits to attract more participants like you.
Additionally, the iCause Global Foundation enables good people to fund great causes around the world. Together, our impacts are limitless!