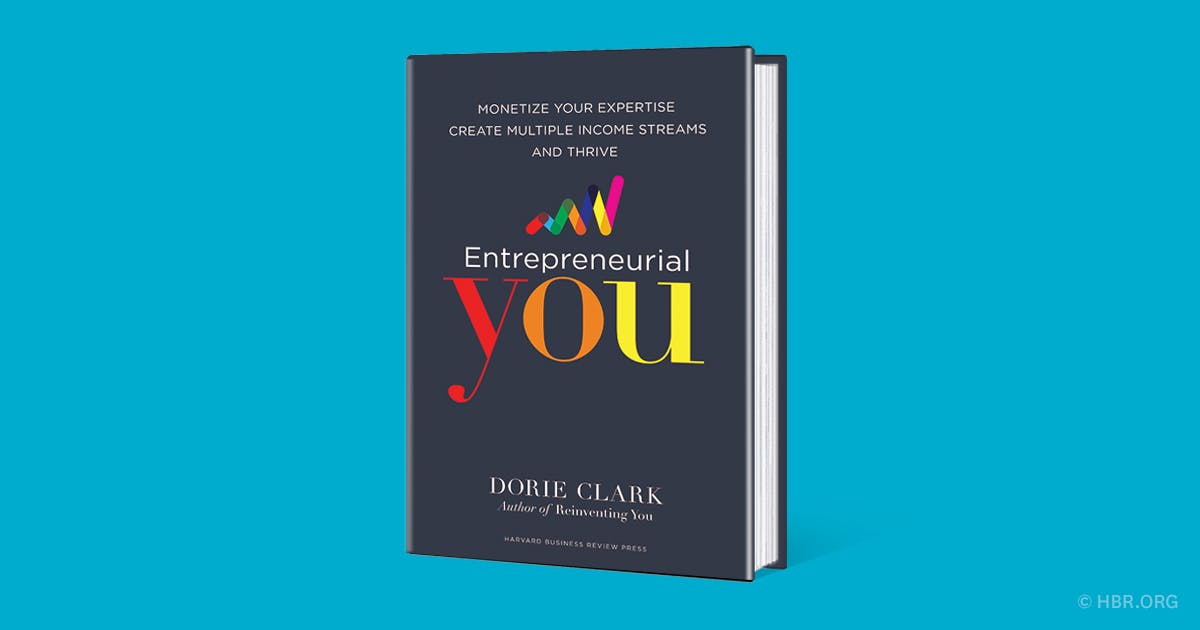 12 Hay Hill, Mayfair, London, United Kingdom
Eventbrite
Spread the word
Monetize Your Expertise, Create Multiple Income Streams, and Thrive
Whether you're excited by the liberation of becoming your own boss or terrified by the changing landscape of the economy, figuring out how to monetize your talent and passions can be daunting.
On 19 November marketing strategy consultant and author of Entrepreneurial You, Dorie Clark, will join us in London to explain how to reap the potent promise of entrepreneurship.
What does it take to create the career you want? You may have incredible talent and novel ideas, but figuring out how to get started, building your reputation in a new realm, developing multiple revenue streams, and bringing in a steady flow of new clients can be an intimidating prospect.
Clark draws from her personal consulting experience for organizations like Google, Microsoft, and Morgan Stanley and entrepreneurs of all kinds―from consultants and coaches to podcasters, bloggers, and online marketers―who have embraced and succeeded in the gig economy.
The ticket price covers the cost of your copy of Entrepreneurial You, which you can pick up at the event.
Entrepreneurial You: Monetize Your Expertise, Create Multiple Income Streams, and Thrive (9781633692275) is published by Harvard Business Review Press. Hardcover £18.99. 
The event is free for HBR subscribers. Click here to learn more about HBR and how to subscribe. 
Agenda
6pm: Registration and Networking
6.30pm: Dorie will present followed by Q&A
7.30-8.30pm: Drinks and networking
Dorie Clark is a marketing strategy consultant and professional speaker who teaches at Duke University's Fuqua School of Business. She is the author of Reinventing You and Stand Out, which was named the #1 Leadership Book of 2015 by Inc. magazine, one of the Top 10 Business Books of the Year by Forbes, and a Washington Post bestseller. She consults and speaks for clients including Google, Microsoft, Yale University, and the World Bank.
Find out more at
http://dorieclark.com
/
At HBR we run regular events in London and other leading European cities. If you would like to receive announcements about new events please contact
sally ! ashworth | hbr ! org
. If you would like to discuss hosting or sponsoring HBR events, please contact
alexander ! bart | harvardbusiness ! org