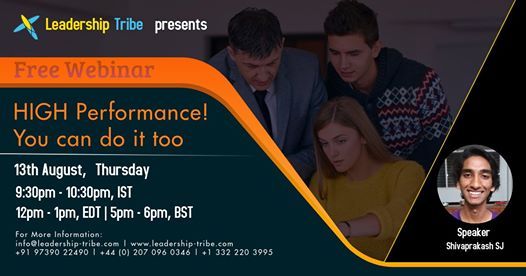 Leadership Tribe, Vantage Building,Hayes, Greator London, London, United Kingdom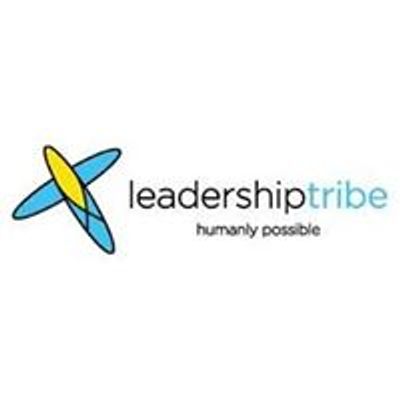 Leadership Tribe
Spread the word
How do we build high-performance teams? How do I become part of a high-performance team?
What if I don't become part of a high-performance team tomorrow? These might be some of the questions running through your mind. But one thing I firmly believe in is that building or being part of high-performance teams is achievable by all.
High performing teams have become the need of the hour, the world needs teams that can still perform in the current pandemic. So let's explore these teams together and see what really makes them work.
Through this webinar, I will be talking about my understanding of the fundamentals of high performance that I got to learn from my journey with Leadership Tribe. We will together explore the Growth Mindset and OKR and its context with respect to the Dexler Sibbet Model and how young people like me can benefit from it. Being a young Agile evangelist, spend an hour with LT and me, to view Agile from the eyes of tomorrow's future.
Speaker's Bio:
Shivaprakash has finished his 12th grade and is going to pursue a degree in Economics. He is a certified NLP practitioner and recently earned his ICP-ACC and ICP- ATF certifications. Shivaprakash is an avid reader and interested in learning more about organization transformation and coaching. In his spare time, he also enjoys working with NGO's and doing some voluntary work.
Register in advance for this meeting:
Zoom Link:
https://us02web.zoom.us/meeting/register/tZcuf-qqqz0jHNJra-QWXit0JJzM0vqsui6J
After registering, you will receive a confirmation email containing information about joining the meeting.
iCause.com promotes public events for free and helps event organizers connect with nonprofits to attract more participants like you.
Additionally, the iCause Global Foundation enables good people to fund great causes around the world. Together, our impacts are limitless!