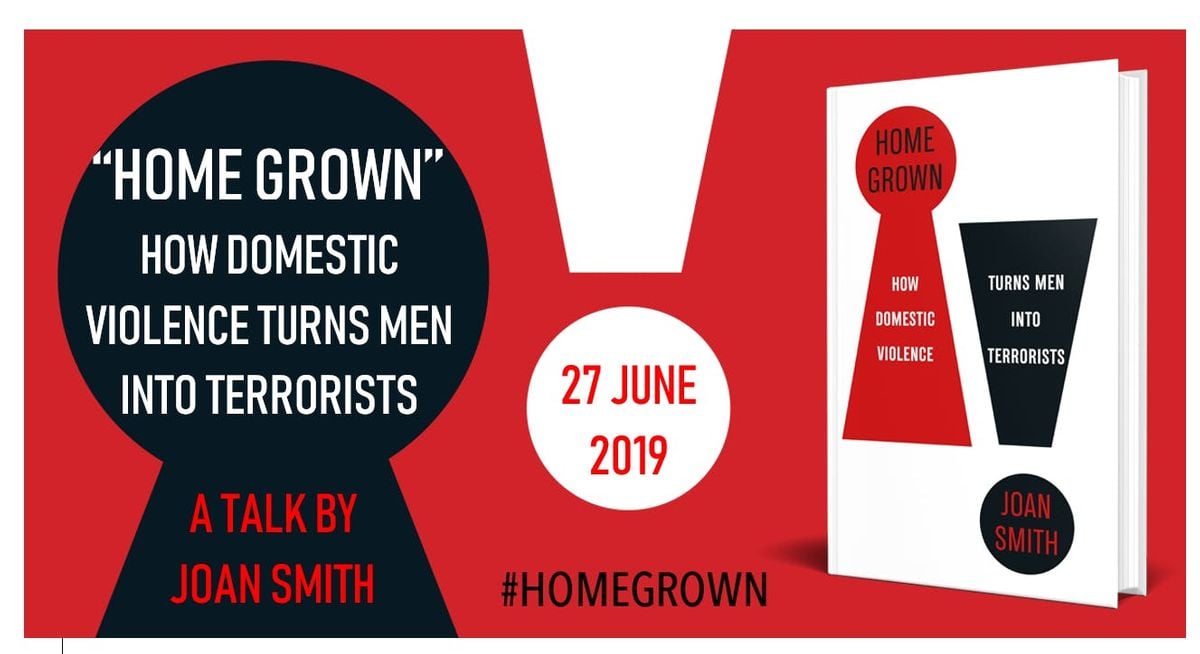 North West London, London, United Kingdom
UK Lawyers for Israel
Spread the word
UKLFI Charitable Trust invites you to a talkby Joan Smith based on her book:"Home Grown – How Domestic Violence Turns Men into Terrorists".at 7pm on 27 June 2019 in North West LondonFollowed by Q & A
What do the attacks in London Bridge, Manchester and Westminster have in common with those at the Charlie Hebdo offices, the Finsbury Park Mosque attack and multiple US shootings?   They were all carried out by men with histories of domestic violence.   Joan Smith explains that time and again, misogyny, trauma and abuse lurk beneath the 'justifications' of religion or politics.
Joan Smith is a journalist, novelist and human rights campaigner. She is the author of the feminist classic Misogynies, six novels, and books on food, morality and the monarchy. Since 2013, she has been Co-chair of the Mayor of London's Violence Against Women and Girls Board. Her latest book is Home Grown: How Domestic Violence Turns Men Into Terrorists.
We reserve the right to refuse admission on grounds of security.
Doors open at 6.30pm for reception
Talk starts at 7pm