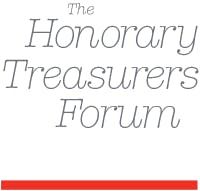 UBS AG, 5 Broadgate Circle, London, United Kingdom
Eventbrite
Spread the word
Overview
Being an effective Honorary Treasurer is not only about understanding the right things to do, it is also knowing how to avoid the pitfalls. The Summer Symposium is focusing on a number of topics which we hope will help improve adeptness. We will hear from eminent speakers and have the opportunity to learn from each other:
 The Summer Symposium updated topics comprise:
How does the Honorary Treasurer balance the tension in setting senior remuneration policy? The Honorary Treasurer is often the Chair of the remuneration committee which oversees setting remuneration policy. What are the key considerations to consider when trying to balance appropriate remuneration for quality senior staff versus balancing the charity's reputation as delivering impact and value for money for services? Bruce Gordon, Ian Joseph, Managing Director Russam GMS and Vicky Browning, CEO of ACEVO, discuss this issue and provide insights into how to manage this strategic challenge.
What is the future of charity accounting? Subsequent reviews of the charity accounting and reporting framework have led to increased disclosure in the trustees annual report and the notes to the accounts. Does this increased disclosure lead to a better understanding of the charities activities and therefore to greater trust and confidence in the sector? Joe Saxton, Driver of ideas at nfpSynergy and Roberta Fusco, Director of Policy and Engagement, CFG evaluate the importance of recent developments and what they would proposed for the future, chaired by Gillian McKay.
Do charities need an Honorary Treasurer? An interactive session for attendees to consider whether charities should have an honorary treasurer role or whether trustees should be encouraged to see the financial responsibility for the charity as shared by all trustees. Does the role of Honorary Treasurer act as a distraction which prevents fellow trustees taking up their full responsibilities or is it a central role, providing financial insight and guidance to trustees from non-financial backgrounds. Hilary Seaward and Damien Regent consider the merits of these two positions.
 Agenda
13.30 Arrivals and Registration
14.00 Welcome from Denise Fellows, CEO
14.10 Managing remuneration – Ian Joseph, Trustees Unlimited and Vicky Browning, Acevo - chaired by Bruce Gordon, Honorary Treasurers Forum.
15:00 The future of charity accounts – Joe Saxton, NfP synergy and Roberta Fusco, CFG - chaired by Gillian McKay, Honorary Treasurers Forum
15.45 Break
16:00 Do charity boards need an honorary treasurer? – Hilary Seaward and Damien Regent - chaired by Gareth Jones, Charity Finance
17.00 Closing remarks
17.10 Drinks and networking
18.30 Carriages
Price
Forum Members who have paid their annual subscription will have free entry. The ticket price is £30 for non-members.
If you wish to join the Forum (annual fee £25) please find the application form at
http://www.honorarytreasurers.org.uk
/