Roadtrip & The Workshop, 243 Old Street, EC1V 9EY London, UK, London, United Kingdom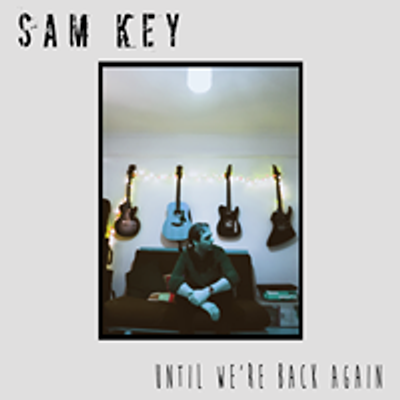 Sam Key
Spread the word
HOT VOX Presents: J.O.B // Risking Nostalgia // Sam Key
The Workshop is a little gem of a discovery underneath the Roadtrip Bar on Old Street. With an underground hacienda feel, this sweatbox venue is the perfect setting for bands cutting their teeth on the scene, or those wanting to get up close and personal with the crowd.
J.O.B
https://hotvox.co.uk/artist/j-o-b
/
The alternative rock trio from East London are known to pack a punch with their heavy and anthemic style fusing with their dark and melodic ideas, making for an entertaining yet moving listen track through track with their debut album "Free Your Mind" leaving everything on the table in an attempt to capture the atmosphere experienced at their live shows
Risking Nostalgia
https://hotvox.co.uk/artist/risking-nostalgia
/
British four-piece, Risking Nostalgia, emerged from London in the summer of 2016. Lead by Jake Tempest (vocals, guitar); Ollie Rann (guitar), Liam Matthews (bass) and Sam Shelton (drums) complete this new chapter in alternative rock. Collecting blues-esque styled rock rhythms under a chorus of soaring lead guitar, the band is described as combining old with the new to bring about a fresh sound inspired by innovators such as Queens of the Stone Age and The Cure.
Sam Key
https://hotvox.co.uk/artist/sam-key
/
Sam Key is an up and coming singer-songwriter originally from Lancashire living in London. Sam writes, performs and records all of his own material in a pop/rock style with an acoustic guitar and a loop pedal. Sam's latest EP 'Until we're back again' is out now and available on all other major music platforms.
DOORS OPEN: 7:15pm
MINIMUM AGE: Strictly 18+ (I.D may be required)
STUDENT DEALS: Music students (ACM, BIMM and ICMP) receive Early Bird Ticket price on the door. Valid student photo ID required and entry is subject to capacity
VENUE ADDRESS: 243, Old Street, London, EC1V 9EY
VENUE WEBSITE:
http://www.theworkshophoxton.com
VENUE PHONE: 020 7253 6787
TICKET LINK:
https://bit.ly/2E7cALx
FACEBOOK EVENT:
https://bit.ly/39E0rtq
HOT VOX EVENT LISTING:
https://hotvox.co.uk/event/46316
/
HOT VOX:
www.hotvox.co.uk
iCause.com promotes public events for free and helps event organizers connect with nonprofits to attract more participants like you.
Additionally, the iCause Global Foundation enables good people to fund great causes around the world. Together, our impacts are limitless!