WeWork Fox Court, 14 Grays Inn Road, London, United Kingdom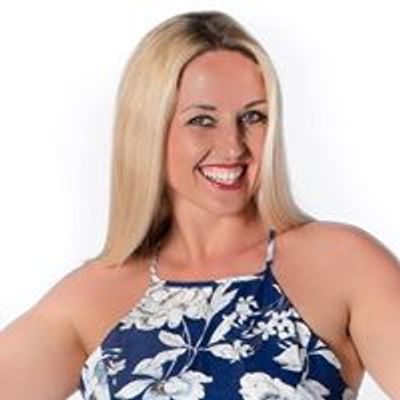 Olga Frankow
Spread the word
Have you been going from one romantic relationship to another, trying hard to make it work, yet every time something didn't quite go right?Then this event will definitely address some of the burning questions you have. This is an educational talk, followed by socialising over a drink with like-minded people.This event will help you to gain clarity about:
• Where you are right now in terms of relationships and what is holding you back• What it takes to be in a healthy loving relationship• The changes you can start implementing today to get you there• How to become more self-aware• Understand what hasn't worked in your past relationships and why• Create a vision for your happy relationship
This event is suitable for both single people and those who are in relationships but are looking to improve the mutual understanding and emotional connection with their partners. As we all know, romantic relationships require a lot of effort, and it is always "work in progress".About the speaker:Olga is a Relationship Coach, Speaker and Bestselling Author.She runs her coaching practice in London, working with clients from the UK and Europe. Her mission is to reinforce the power of loving connection in the modern society.Having previously worked in multiple corporate companies, Olga has ten years of experience in project management, which she has successfully transformed into her coaching career helping busy individuals to better organise their personal lives and allocate enough space for romance and passion.Originally from Ukraine, Olga has lived and worked in multiple cities across four countries, which allows her to work with people from different cultural backgrounds. She has been happily married for 7 years, which taught her to not underestimate the importance and the effect of a happy relationship on people's lives. Now Olga is fully committed to sharing her and her husband's experience of personal growth as a couple, with others.She believes, no matter the past, everyone deserves a happy tomorrow filled with love and passion.Event schedule:18:00 - 19:00 Welcome and social19:00 - 20:00 Speaker talk20:00 – Questions and more socialTestimonials from the past events:"A very enjoyable, engaging and thought-provoking evening! I really appreciated the opportunity to hear Olga speak on the theme - and to be able to reflect, write and share our own insights. Thanks Olga!" – Tracy"Olga is a professional coach. Her insight and experience in this field, means people taking part in the meet up groups will never regret it. It's always beneficial and really useful" – Gamze"I found Olga's talk on loving relationship super helpful. I often struggle to express my needs in relationship and I found her words insightful and encouraging. She helped me to realise that self-respect is important, and I am excited to attend more of her workshops to learn how to have more faith in my own values." - Amy"I found it very useful, fun, engaging, learnt a lot of new things and enjoyed the event. Will be coming again next time." - AndreaWe are looking forward to seeing you there!