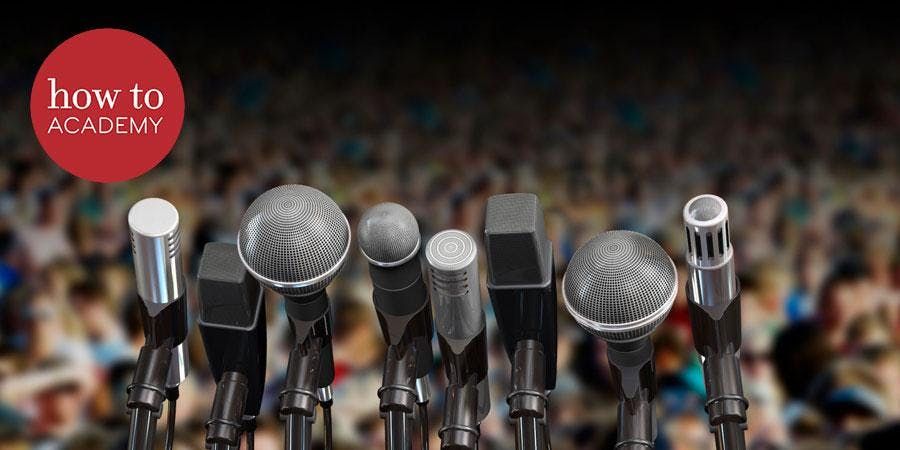 Condé Nast College of Fashion & Design, 16-17 Greek Street, London, United Kingdom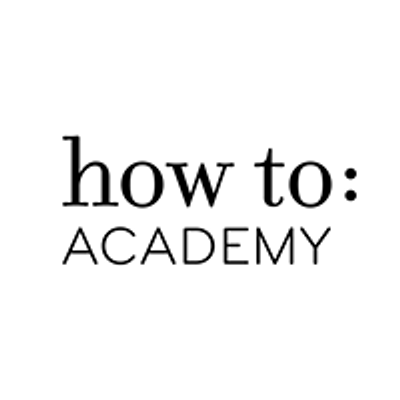 how to: Academy
Spread the word
All of us have to do it – "say a few words" – at one time or another. Most of us are terrified by the thought of it. But don't panic. This three-hour workshop will enable you to make fear of your audience a thing of the past.
Does the prospect of addressing a roomful of people leave you weak with terror? Does your mouth dry up and your stomach turn over at the invitation to speak? Can you imagine a future in which you can stand up and speak to a crowd without feeling like a fool? Make your fear a thing of the past. This practical and interactive session is for people who want to appear confident and in control even when they are feeling the exact opposite. By exploring concepts of effective communication we will work on your presence and your content to ensure that you have command of your impact and come across as engaging, memorable, authoritative – and relaxed.  
Testimonials:
"Bravo, bravo… How to Academy's 'be confident speaking in public' was brilliant. Three hours packed with ideas and effective teaching skills. A superb teacher and a must for anyone nervous about speaking in public."- Robin.
"Edie is a brilliant trainer; enthusiastic, engaging and delivered great practical advice. 3 hours very well spent. The 'How To Academy' is a fantastic organization and I look forward to attend many more courses!" – Paddy
"Many thanks, Edie. I found the evening so helpful. It was both enlightening and encouraging to discover that all the other participants said they found public speaking daunting, when, to me, they generally sounded so confident! And seeing the strong and immediate effect on impact when your techniques were followed was fascinating – you can't get that out of a book! I am delighted that I attended your event. Thank you so much for your help. With best regards," – Nina
"Really enjoyed it. Practical, well-taught and entertaining – and I didn't even think I needed help! Thanks so much for having me along." – Rowland    
Edie Lush
Edie Lush is a communication and personal development coach with Charlotte McDougall Associates. She works with clients to make them conscious and consistent in the way they present themselves in their professional lives. She works in presentation and personal impact, winning new business, developing leadership skills and relationship building skills. She has recently coached individuals and teams from Aviva Investors, Barclays Capital, Barclays Wealth Management, Citi, Deutsche, KPMG, GAM, Slaughter and May, Brown-Forman, Deloitte.