Portland Hall, 4 - 12 Little Titchfield Street, London, United Kingdom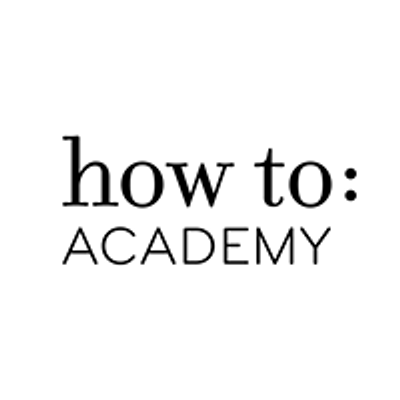 how to: Academy
Spread the word
Nobel laureate and Yale Professor Robert Shiller predicts bubbles, busts and other financial crises years before anyone else. Find out how – and be the first to discover his most powerful idea yet.
Ideas move markets. Spread through society by word of mouth and social media, TV news and internet troll farms, the stories that we tell each other about the economy drive how we invest, spend, and save – and lead, ultimately, to financial crashes, mass unemployment, and wars.
But although the power of stories to affect economies seems obvious, no-one has yet produced a coherent theory for explaining the role they play – let alone a toolkit for harnessing such an understanding to prepare for future crises, recessions and depressions.
No-one, that is, until now. Yale Professor Robert Shiller is a Nobel Prize-winning economist and New York Times bestselling author with a bold new way to anticipate economic change. A prophet of the 2008 recession and a visionary heralded by Bloomberg as one of the most influential people in global finance, Professor Shiller joins How To Academy to present a bold new idea for making sense of the viral stories that transform our economies. Using a rich array of historical examples and data, he will argue for a new science of 'narrative economics' – and reveal startling insights into how this new field can help us to predict our collective future.
Fans of Daniel Kahneman and Nassim Nicholas Taleb ought not to miss this essential talk.      
Robert J. Shiller
Robert J. Shiller is a Nobel Prize–winning economist, the author of the New York Times bestseller Irrational Exuberance, and the coauthor, with George A. Akerlof, of Phishing for Phools and Animal Spirits, among other books (all published Princeton University Press). He is Sterling Professor of Economics at Yale University and a regular contributor to the New York Times. He lives in New Haven, Connecticut.
Matthew d'Ancona
Matthew d'Ancona is an editor at Tortoise Media and an award-winning columnist. He writes for The Guardian, London Evening Standard and GQ. He was previously editor of The Spectator and founding editor-in-chief of Drugstore Culture. His most recent book, Post-Truth: The New War on Truth and How to Fight Back, received global acclaim.