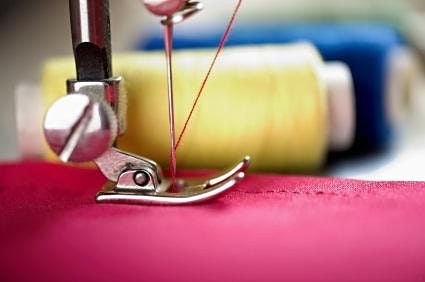 Fabulicious Sewing Divas/Little Huggins, Unit 4, Studio 36 Harrinton Way, London, United Kingdom
Eventbrite
Spread the word
Learn to sew using a Sewing Machine and introduction to the Over Locker
About this Event
If you have never sewn or used a sewing machine before and really want to learn or just give it a go, then this short, 1-day course is specially designed for you!

Learn how to set up the sewing machine, use its functions and practice sewing to build up confidence. You will also learn about the various feet and attachments and all the creative things you can do with your sewing machine.​

This is a beginner's class so if you have no sewing experience at all don't worry as this is what we are here to teach you.



On this course you will:

* Learn how to set up and thread a sewing machine

* Basic trouble shooting of the sewing machine

* Sew in a straight line keeping within the seam allowance

* Learn how to zig-zag to neaten raw fabric edges

* Learn about various machine feet and what else a sewing

machine can do

You will need to bring:
We will provide you with fabric and materials so you don't need to bring anything with you. But feel free to bring your own Sewing Kit if you wish. You can also bring your own sewing machine to practice on. (Machines must be less than 3 years old and in good working condition, some machines will not be allowed to be used in the workroom if deems unsafe)
iCause.com promotes public events for free and helps event organizers connect with nonprofits to attract more participants like you.
Additionally, the iCause Global Foundation enables good people to fund great causes around the world. Together, our impacts are limitless!