The AllBright Mayfair, 24-26 Maddox Street, London, United Kingdom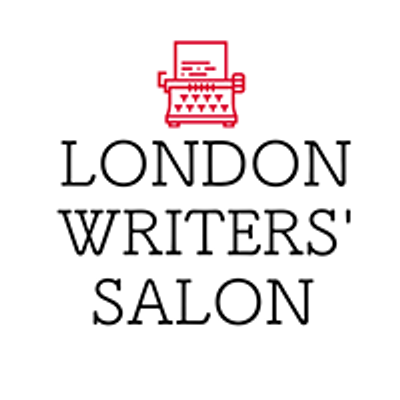 London Writers' Salon
Spread the word
What do Glenn Close, Victoria Beckham, Nicholas Hoult, and Lana Del Rey have in common?
They've all been interviewed by Lotte Jeffs.
Lotte Jeffs is an award-winning columnist, former Acting Editor-in-Chief at ELLE, and author of How to be a Gentlewoman: The Art of Soft Power in Hard Times.
Join us on 21st January at The AllBright Mayfair for an intimate and wide-ranging conversation with Lotte Jeffs on the craft of writing and the art of building a successful writing career.
We'll discuss:
How to master the art of interviewing – whether it's an A-List celebrity or your mum
How to pitch your articles to major publications
How to write compelling headlines and structure articles that resonate with readers
How article writing can improve your craft, no matter what you're writing
How to position yourself as a freelance writer (and negotiate fees)
How to write compelling pieces around complex topics
What it takes to put together a magazine – weekly, monthly or even daily
How to test a book concept with an article or blog post
Using "soft power" to move mountains in your writing career
And much, much more.
Guest Writer: Lotte Jeffs
Lotte Jeffs was named 2016's Writer of The Year at the Press And Publishing Association Awards (PPAs). She has been the Acting Deputy Editor at ES, ELLE, and Editor of British Airways' inflight magazine for First-Class passengers.
She has written features for ELLE, The Times, The Telegraph and The Guardian covering topics from fashion and style to sexuality and gender, social trends, memoirs, and observational humour pieces. She wrote a hugely popular column for ES Magazine called 'The Crush' – which was shortlisted for column of the year in 2017.
After reading Country Life's 39 Steps to Being a Gentleman, she thought it would be fun to come up with her own version for women, and she wrote a listicle for ELLE. It went viral, and led to a book deal. How To Be A Gentlewoman: The Art of Soft Power in Hard Times was published this summer and she was featured in The Times, Debretts and Evening Standard.
Her colourful and newsworthy celebrity interviews have included cover profiles of Kristen Stewart, Karlie Kloss, Lana Del Rey and Victoria Beckham.
London Writers' Salon is a monthly meetup for writers, built by writers.
Each London Writers' Salon features:
Expert Interviews: An ask-me-anything conversation with top authors, bloggers, screenwriters, journalists, playwrights, travellers, poets, editors, publishers and agents on the artist's journey and the art of building a successful writing career in the 21st century.
Writing Masterclass:​​ Every session features a mini but mighty masterclass around the theme of the evening. Make significant progress on your work and writing career in the room.
Supportive Community of Writers: A community of like-minded writers to hold you accountable to your writing goals and help you troubleshoot when you get stuck.
Whether you're at the start of your writing journey or deep into a writing career, kicking off a new book, in the middle of a screenplay, or keeping up a blog – the London Writers' Salon is for you.
Your Hosts:
Matt Trinetti is a former IBM consultant turned writer, publisher, TEDx speaker and facilitator. For the last 5 years, Matt has designed and led career change programmes at Escape The City to help unfulfilled professionals pursue more creative work and reinvent their careers. In 2014, Matt published Stephen Markley's Tales of Iceland, a perennial seller on Amazon and in Iceland. Matt's writing has appeared in Quartz, Observer, Huffington Post, and on his blog GiveLiveExplore.com.  
Parul Bavishi has been an editor for over a decade and has worked at Random House, Quercus and Cornerstones and Eccles Fisher where she has helped writers such as Andy Mcnab, Olympic athlete Christine Ohuruogu and edited a number of inspiring and award-winners novelists. As a Story Grid editor, she works with thriller and YA writers to help them prepare for submitting to agents. Parul is passionate about story structure and genre; most recently she studied under the editor Shawn Coyne, creator of the Story Grid. She is the co-host of the Showrunners Podcast where she analyses hit TV shows to help writers understand story structure. 
Can't join this time but want to hear about future events? Let us know.