Whittington Park, London, United Kingdom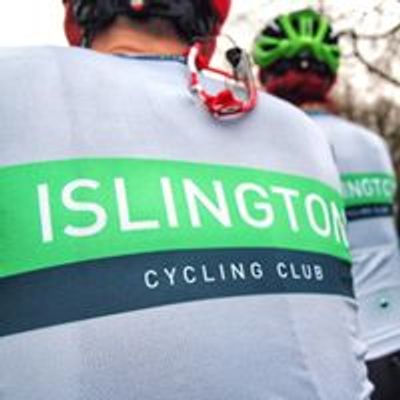 Islington Cycling Club
Spread the word
FREE TO ENTER FOR NON-MEMBERS BUT REGISTRATION REQUIRED
Islington CC is hosting a series of open rides from April until August to help you prepare for RideLondon (or any other big event you are training for). This is a chance to build fitness for the event, but also get an experience of what riding with ICC is like, and discover some of our favourite routes. The ride will be run like a regular club ride, where we meet at Whittington Park at 8:30am to start the ride. Groups will be formed of ~8 riders of similar strength to keep cohesiveness throughout the ride. Groups will stick together for the entirety of the ride.
This is a great chance to gain fitness in preparation for RL, meet and socialise with interesting people, discover new local routes, and simply enjoy riding your bike!
ROUTE
Please note the route won't be waymarked, GPS route will be shared closer to the date. 
The ride will begin at Whittington Park where most ICC rides begin. This will be a long day, at around 160km, the Cinnamon Panettone is a favourite among many ICC members. We will take in not one, but two great cafes including Filippetto in Little Chalfont, and the Cinnamon Cafe in Windsor. While the first 100km is a bit lumpy, once Windosr is reached the return into London is very flat, and even follows similar roads to the RL100 return. Of course if the distance is too much, there are trains from Windsor and Richmond Park back into London.
This is a great chance to get a feel for what 100 miles feels like if you haven't before, while also having a nice day out and visiting great cafes at the same time.
If possible please download the route onto a GPS head unit, as rides are more cohesive when more people have the route in front of them.
Please note: when returning through central London, people often pull off to head home where convenient before reaching Whittington Park. If you intend to do so too, please let the ride leader know so the group isn't waiting/looking for you.
ABOUT YOU
This ride is not suitable for beginners, as the ride will be over 100km, and groups will average between 23-30+ km/h. While there may be slower groups, it is not guaranteed, so please make sure you are comfortable riding the distance & pace. ICC rides are non-drop rides, and we will not leave anyone behind, but please be considerate of others who join the ride. 
You should be familiar with your bike, its set-up and be confident riding it. If you've only just bought your bike, take it out for a couple of spins on your own to gain confidence before you join a group ride with us.
You should be interested in learning how to ride with a group, and open to improving your cycling skills and communication with other riders.
MUST READ
Please read our Group Riding Guide before attending, as it explains how we ride as a group and safety. 
https://islington.cc/s/ICC-Group-Riding-Guide-Updated-Feb-2020.pdf
/>


POST-RIDE

If you join us on one of our open rides, you will be allowed to join the club without having to attend a separate Intro Ride or Group Skills session. However, you MUST give your ride leader your full name and email address so we know you came along. 




WHAT TO BRING

As with all club rides, you must wear a helmet to take part in this ride.


Your bike must be in a good and roadworthy condition. Check your wheels are straight, that your gears shift reliably and your brakes work correctly. Ensure your tyres are inflated to the correct pressure.


Spare inner tubes, tools and a pump. Other riders may help you if you are in trouble but you should be self-sufficient and at the very least be able to fix a puncture.


While there is a cafe stop halfway, we recommend bringing enough food so you will have enough energy. Bananas, bars, and gels should suffice. Make sure you start the day with a decent breakfast!


Bring water, making sure that you can easily carry it with you on your bike.


The weather can change quickly so make sure you have checked the weather report and dress appropriately (waterproofs/warm clothing when appropriate).


Money for the cafe stop or in case of an emergency (you might be in a situation where you need to get a train or taxi home so bring enough cash or your cash card!)



WHAT TO LEAVE AT HOME

BIKE LOCKS. Please leave your heavy D lock at home! You will not need it on this ride.

RUCKSACKS. You should be able to stuff all your things into jersey pockets or a saddle bag. Please aim to travel light.



OTHER STUFF

ALL RIDERS MUST observe the Highway Code AT ALL TIMES when riding with Islington CC. This includes: riding no more than two abreast and riding in single file to allow traffic to pass on narrow roads, obeying traffic lights and signs, not riding on pavements and not abusing other road users.


Please acknowledge any courtesy shown to you by other road users and stop at pedestrian crossings where necessary.


Riders attend club rides strictly at their own risk. Please listen to your ride leaders and follow their instructions.
iCause.com promotes public events for free and helps event organizers connect with nonprofits to attract more participants like you.
Additionally, the iCause Global Foundation enables good people to fund great causes around the world. Together, our impacts are limitless!