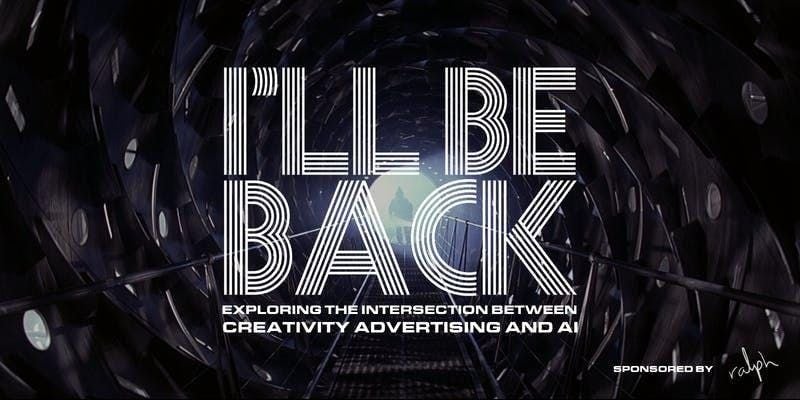 London, United Kingdom
Eventbrite
Spread the word
I'll Be Back is a monthly meetup for people who are interested in the impact of artificial intelligence on the creative process in the ad industry.
Each month we have four guest speakers from brands, startups, agencies and academia to share their perspective on creative AI.
If you're hearing words like 'automation' 'personalisation' or 'will I lose my art director job to a robot' then this event is for you.
Speakers:
Alice Piterova - Head of Privacy - Hazy
Mark Bainbridge I CEO & Co-Founder  - DragonFly AI & Louisa Livingston - Consultant: Insight, Innovation & Strategy - (ex Hachette Publishing, EMI Music)
and more and more and more. 
Agenda:
18:00 Drinks
18:30 Talks Start
20:00 End
Venue:
TBC - if you would like to host I'll Be Back, please get in touch.
If you can't make it or are too shy then you can see some of the previous talks on our YouTube channel.
Or join the Creativity, Ads and AI Whatsapp Group.