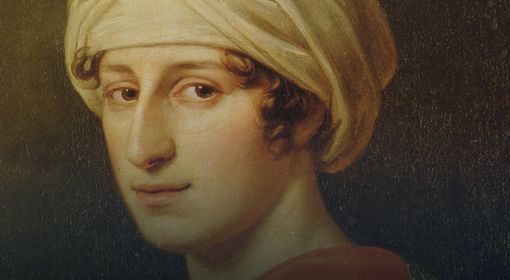 Alexandra Palace Theatre, Alexandra Palace Way, London, UK, London, United Kingdom
The Little Orchestra
Spread the word
Part of our Beethoven 2020 Journey.
Known for his plain looks, uncompromising temper and constant ill health, it appears no amount of musical genius could secure for Beethoven the love of the women he pursued. However, there appears to have been a single occasion during his life in which he genuinely believed he had found it - the evidence being a passionate letter to a mysterious recipient known only as his 'immortal beloved'. No reply exists, and history tells us nothing came of this secretive affair, but the identity of the woman has evaded historians for two centuries.
At Alexandra Palace's stunning theatre we'll be searching for answers! As we examine the possible contenders for Beethoven's beloved, we bring you his 8th Symphony - written just before the letter and full of the optimism that potential love can bring - as well as some beautiful moments from his only opera, Fidelio, in which the power of romantic love triumphs against all odds.
Event times
6.30pm - Arrive & unwind
7.45pm - Last admission
8pm - Concert
c.10pm - Soirée
11.45pm - Last orders
Arrive and let the stresses of your week wash away with a drink (perhaps a cocktail...) from our bar and a bite to eat from our themed pop-up food menu (more details nearer the time). Pre-concert drinks are available to purchase until 7.45pm and can be enjoyed during the performance. The bar reopens afterwards, with last orders at 11.45pm.
We want to create a beautiful, intimate atmosphere so in order to ensure a good experience for everyone the doors will be closing at 7.45pm. Please make sure you allow plenty of time to arrive. The doors will reopen at the end of the concert.
Food & Drink
A signature part of the evening is our bespoke food offering* and themed cocktail bar. Food will be available to buy on the night, or in advance with a 15% online discount.
Beethoven's Fidelio is set in the dungeon of a state Pr*son near the Spanish town of Seville. In the opera, the political prisoner Florestan is languishing with limited food, but thankfully this won't be the case at Alexandra Palace! Whilst they may not have seen too much of it in the opera, the cuisine in Seville and the surrounding area acts as the starting point for our menu.
Mix & Match will also be picking out the best of the best when it comes to Spanish flavours, with cocktails soaking up all the regional traditions and more.
*Veggie, vegan and gluten-free options available
Dress code
Come as you feel comfortable
Age limit
18+
Tickets
Front Cushions: £25
If you fancy being really close to the action and like to recline while you listen, grab a floor cushion - they're right at the front, as close to the orchestra as you can get (without playing in it...)
Early Bird discounted tickets are available at £20
Standard Seat: £30
Early Bird discounted tickets are available at £25
Back Row Sofa Seat (available in pairs): £45 per person
To enjoy the concert in luxurious comfort, go for a sofa - the most private seats in the house, and great sound to boot.
Early Bird discounted tickets are available at £40
Balcony Seat: £25
For a bird's eye view of the action, try a balcony seat
Early Bird discounted tickets are available at £20
Ticket price includes entry for the whole evening and an unallocated seat, cushion, or sofa (depending on ticket type) for the concert.
iCause.com promotes public events for free and helps event organizers connect with nonprofits to attract more participants like you.
Additionally, the iCause Global Foundation enables good people to fund great causes around the world. Together, our impacts are limitless!