Beer Merchants Tap, 99 Wallis Road, E9 5LN London, United Kingdom, London, United Kingdom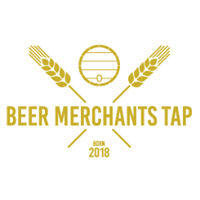 Beer Merchants Tap
Spread the word
Come celebrate 40 years of beer "In Good Company"!
You might have heard already but in just under a month we will be throwing one almighty party at The Beer Merchants Tap, here in Hackney Wick.
The Tap, alongside BeerMerchants.com, is part of Cave Direct – one of the UK's most established specialist importers & distributors of great beer. Cave was started in 1979, by Brian Gilhespy and his Belgian wife Alice, who opened their first bottle shop in 1984 with great brands such as Liefman's, Orval, Cantillon, Rochefort & De Dolle all featuring on the shelves. Fast forward to 2019, Cave is run by Brian's Son & Daughter, Colin & Lou, and we're ready to celebrate 40 years of Cave alongside 40 of our partner breweries, our trade partners and of course the beer loving public (that's you!).
We're calling the event "In Good Company", because, well, that's what we are going to be. If you haven't got your tickets yet don't worry, we still have some left for each session. The public events will take place on Friday 14th June (6-11pm) and Saturday 15th (12-5pm / 6-11pm).
So what can you expect from "In Good Company" I hear you say?! Well I'm glad you asked because we've been toiling away here at CD/BM Central for a good few months organising what we think will be a truly amazing addition to the UK beer scene. We're transforming the Tap, as well as the adjacent warehouse that we're borrowing, into a proper full on beer festival for the weekend, with three different rooms, Brewer led tastings, very special beers and a whole bunch of amazing brewers pouring their beers. It's pretty much going to be one huge, awesome Tap Takeover / Meet The Brewer, and with some very special brewers.
First off we're turning our Blendery room into a dedicated Lambic Bar! Yep that's right, 100% of the beer on the taps is from Lambic Producers. And not only will we have kegs from Cantillon, Boon, Lindemanns, Oud Beersel & Tilquin but we are going to be joined by none other than Jean Van Roy of Cantillon, Karol Boon & Dirk Lindemanns themselves! These Belgian masters will be pouring their own beers for the first time ever in the UK, and the beer list is looking pretty damn special.
Alongside the Lambic bar we're bringing two full Lambic & Sours fridges from our entire Cave Direct catalogue – we've got beer from the five attending breweries plus 3 Fonteinen, Tilquin, De Cam, Timmermanns and more!
As mentioned above we're going to be holding Brewer Led tastings during each session, where we will taste four beers alongside some of the world's finest brewers & blenders. We have tastings from Cantillon, Lervig, Burning Sky, Siphon, Northern Monk & Wild Beer Co.
If you're wondering how beer payment at the event will be structured, then let me put you at ease. We decided to go for a low cost entry ticket to ensure the event was inviting to beer fans of all levels. You can drink as much or as little as you desire during your session!
There will be a handful of our favourite core beers priced at one token / £2.50 for a half, including some crispy lagers & tasty pales.
The vast majority of beers will be priced at one token / £2.50 for a third. This will include a plethora of specials from all our attending breweries.
Most Lambics, Imperial Stouts & cheeky Triple IPAs (you know who you are) will be two tokens / £5 for a third. This will still represent excellent value for very sought after beers.
Tickets for one Session are £15 and include your first two tokens. Further tokens can be bought for £2.50 each. At the moment there are still tickets for each session available.
We hope you are as excited as we are about this party! We've even got ourselves a giant floating pink elephant specifically for the occasion…
The CD/BM Team!
Sessions
There will be three public sessions running:
Friday 14th June 6pm - 11pm
Saturday 15th June 12pm - 5pm
Saturday 15th June 6pm - 11pm
Session tickets include glass and 2 tokens.
If you have any questions feel free to contact us – hello!
FAQs
What does my ticket get me?
Entry, the glass and 2 beer tokens.
What are my transport/parking options for getting to and from the event?
Beer Merchants Tap is just a 3 minute walk from Hackney Wick Overground Station and just 20 minutes from Stratford International. Local bus routes: 26, N26, 30, 276, 339, 388 & 488. We have no private parking.
Will there be food?
Yes, we are going to be working with at least 3 food vendors to bring some delicious munch to go with the suds.
How much is a token and what does that get me?
Tokens cost £2.50 and get you a suggested measure of 1/3 or 1/2dependent on the beer. Some extra special beers will cost two tokens per 1/3.
How do I purchase tokens and where can I use them?
You can purchase tokens at stations throughout and they can be used at each bar and for all draught on the main bar.
Can I buy takeaway beers?
Yes, all takeaways will be available to purchase with cash or card. As well as a range of Softs, Spirits and Wines.
Can I keep my glass?
Yes, please do
Can I get a refund for tokens?
Yes, of course. We will also have a charity box in areas around the bar you can donate the value of your tokens to.
What's the refund policy?
You can refund your ticket up to 1 day before.
Can I bring my kids and / or doggos?
We are a family pub and about as dog friendly as you could be, but due to licensing we will only allow under 18s to attend the Saturday day session. Under 18s don't need a ticket but must be accompanied by an adult at all times & obviously cannot partake in any beery fun. Likewise doggos are only allowed on the Saturday day session as the venue will be too busy & loud and during the evening sessions.
How can I contact the organiser with any questions?
Any questions please email our event manager
holleigh | cavedirect ! com
who will be happy to help.
Are you as excited as we are?
Even more so than you can possibly imagine.