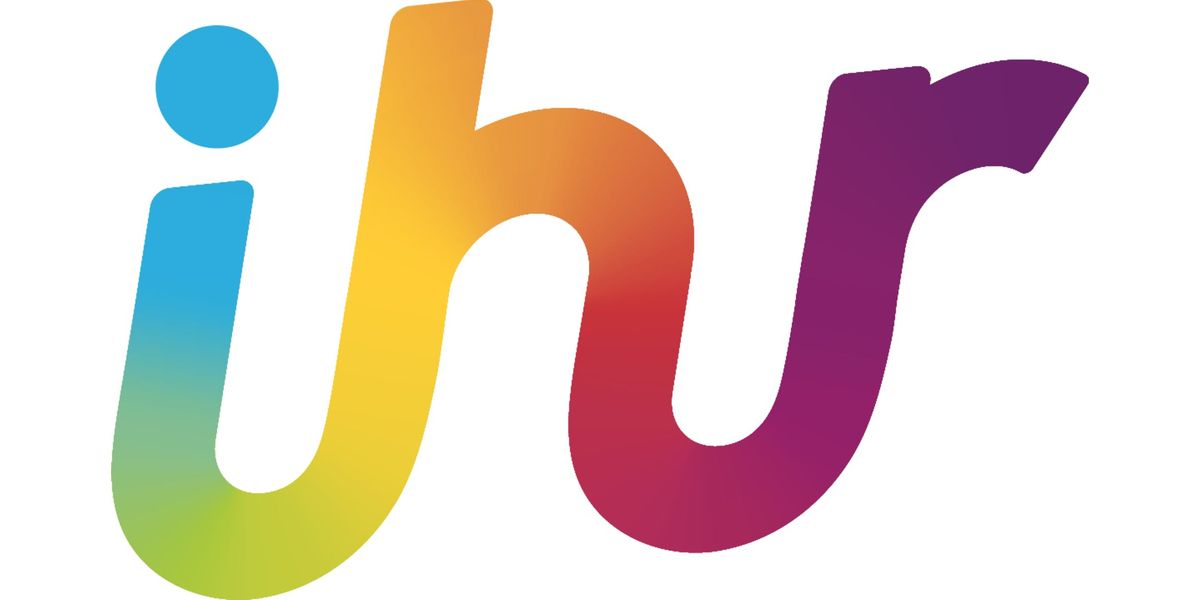 De Vere Grand Connaught Rooms, 61-65 Great Queen St, London, United Kingdom
Eventbrite
Spread the word
In-house Recruitment at its best
On the 19th June 2019, the hugely successful Employer Branding In-house Recruitment Conference will visit the De Vere Grand Connaught Rooms in London.
In this ultimate learning & development day, In-house Recruiters will be able to witness complete unique case-study presentations, as well as benefit from our intimate roundtable discussions with industry peers.
Topics include:
Making a measurable difference
Cultural repositioning
Employer branding strategies
The art of using social media
and more!
Some of our speakers include:
Laura Pettitt, News UK
Jona Jingi, Vodafone 
Emma Fulton, Capita - Army Resourcing 
Alex Blow, Chatter & Lyndsey Marshall, O2
Caroline Hill & Simon McLoughlin, Creed Comms
Glenn Jones, nthuse 
Chris Skinner, IQVIA
Toby Windsor, SMRS 
https://www.inhouserecruitment.co.uk/employer-branding-conference/
/>

Why Attend

Learn from awarding-winning brands

Enjoy completely unique live case studies and explanation presented live by the award-winning corporate companies themselves.

Intimate roundtable discussions

Discuss, share and collaborate on thekey and burning topics with industry peers from world-class brands.

Receive all HD videos of the presentations

Forget scribbling notes down and trying to remember the golden nuggets of information. Sit back and let us send you full HD videos of all the presentations.

Receive all whitepapers

Professionally curated whitepapers from roundtable discussions and speaker presentations of all categories. Whitepapers will be presented to you in electronic and hard copy formats.

What's included in your ticket

✓ Access all award-winning corporate presentations

✓ Take part in all round table sessions

✓ Receive all HD learning videos

✓ Receive all professionally curated whitepapers

✓ Energetic brain food, including, breakfast, lunch & snacks throughout the day

✓ Access to post-conference drinks reception


Tickets are limited so don't delay, register now!

  

Questions?

If you have any questions about this conference, we would love to hear from you. Or you can find out more details on the website. 

 

Email 

hello | inhouserecruitment ! co ! uk

 Office 0203 968 8858

 

Terms & Conditions

Glossary of TermsThe following terminology applies to these Terms and Conditions, Privacy Statement and Disclaimer Notice and any or all Agreements: "Client", "You" and "Your" refers to you, the person accessing this website and accepting the Company's terms and conditions. "The Company", "Ourselves", "We" and "Us", refers to In-house Recruitment of which Edge Global Media is a trading name. "Party", "Parties", or "Us", refers to both the You and ourselves, or either You or ourselves. All terms refer to the offer, acceptance and consideration of payment necessary to undertake the process of our assistance to the Client in the most appropriate manner, by whatever means, for the express purpose of meeting the Client's needs in respect of provision of the Company's stated services/products, in accordance with and subject to, prevailing English Law. Any use of the above terminology or other words in the singular, plural, capitalisation and he/she or they, are taken as interchangeable and therefore as referring to same.

1. Bookings & PaymentWhere payment is required for any of the Company's products and services (including Partner agreements, conference tickets, Awards tickets, membership and job board participation), all major Credit/Debit Cards, Invoice, Bankers Draft or BACS Transfer are all acceptable methods of payment.

Our Terms are payment in full upon receipt unless otherwise agreed or stated. All goods remain the property of the Company until paid for in full. All advertised Services prices exclude VAT. Late payment for Services is liable to attract interest, accruing at a rate of 8% above NatWest Plc's base rate at the time; Late payment for Services is also liable to attract a £100, plus VAT, administration charge. Payment of Services is to be made in accordance with the details outlined before engagement.

Event bookings and payments may at times necessitate the utilisation of third-party registration software who are subject to their own terms which can be found on their sites at the time of booking.

Should for any reason bookings not be made through registration software, a written confirmation to book your position will be deemed official and be subject to the same cancellation and refund policy as below.

1.a Changing DelegatesIf circumstances change and the original delegate can no longer attend, we are very happy for you to send someone else – please phone us to let us know, and we will amend our records. Note we require at least 24 hours before the start of the event for any changes. Changes made within this time will incur no additional charge.

1.b Cancellations/Transfers PolicyWe realise that sometimes situations arise that mean you will have to cancel your place. We have some simple criteria we apply in these circumstances – 14 working days before event commencement will incur no additional charge and refunds or exchanges available. Unfortunately, if you are cancelling within the 14 working days before the event date, we will need to charge you the full fee. If you do need to cancel or transfer then make sure you put it in writing to us – either by email or letter, however the date we receive your communication is the date we use as the notification date.

1.c Force Majeure (unforeseeable events)We make every possible attempt to run courses and events, however, we do reserve the right to cancel any course/event at any time. Unfortunately, we cannot be held liable for any costs incurred by delegates.

We reserve the right to make alterations to the conference programmes, venue and timings. In the unlikely event of the programme being cancelled by In-house Recruitment, a full refund will be made. In the event of the cancellation is due to causes outside of our control, refunds will be looked at on an individual event basis. Liability will be limited to the amount of the fee paid by the delegate.

1.d AvailabilityPlease note, our events are exclusively for In-house Recruiters and HR Professionals and we, therefore, reserve the right to cancel any registration/purchase of tickets as a result. Any cancellation will be subject to a full refund. Delegates should advise of any special access requirements at the time of registration.

1.e Speakers Views expressed by speakers are their own. We cannot accept liability for advice given, or views expressed, by any speaker at the conference or in any material provided to delegates. Please note that all speakers at our events agree to our Speaker Participation Agreement, detailed here.

1.f Data Protection By submitting registration details, delegates agree to allow us and companies associated with their registered events to contact them regarding their services. Delegates who do not wish to receive such communications, please email

hello | inhouserecruitment ! co ! uk

. The contact details of registered delegates will be placed on the attendee list which will be passed to sponsoring companies and to all attendees for them to see who is at the conference for the purpose of networking and meetings. Delegates who do not wish to be included on this list should advise on registration.

2. Privacy StatementWe are committed to protecting your privacy. Only authorised employees within the Company, have access to on a need to know basis, any information collected from individual customers. We constantly review our systems and data to ensure the best possible service to our customers. We will investigate any unauthorised actions with a view to prosecuting and/or taking civil proceedings to recover damages against those responsible where necessary.

2.a CookiesLike most interactive web sites this Company's website [or ISP] uses cookies to enable us to retrieve user details for each visit. Cookies are used in some areas of our site to enable the functionality of this area and ease of use for those people visiting. Some of our affiliate partners may also use cookies. View our privacy and cookies policy in full below.

2.b Privacy PolicyThe In-house Recruitment is incorporated in England and is the fastest growing community for In-house Recruiters and HR professionals in the industry. Members benefit from helpful and informative online forums, specialist breakfast events, high value conferences and awards. We are committed to protecting any data that we collect concerning you. By using our services, you agree to the use of the data that we collect in accordance with this Privacy Policy. We are committed to protecting your privacy. This Policy indicates the type of processes that may result in data being collected about you. Your use of this website gives us the right to collect that information.

2.c IP address lookupOur company uses third parties to provide information about visitors to our websites. When you visit our websites, we will record your IP address. This address will be matched against public and proprietary IP address databases to provide us with information about your visit. This information may identify the organisation to whom the IP address is registered but not individuals. In some limited cases, i.e. single person companies, it may be possible to identify personal data from publicly available ICANN data.

2.d Website cookies and link trackingCookies allow us to provide important site functionality, so you don't have to re-enter lots of information. They also allow us to remember what links and pages have been clicked or viewed during a session. If you have provided us with personal data, completing a contact form, for example, we may associate this personal data with other information. This will allow us to identify and record what is most relevant to you.

By using your browser controls, you are always in control of the cookies we store and access on your computer. More information on how to control cookies and limit personal data processing can be found at
www.youronlinechoices.com/uk/five-top-tips.
/>
2.e Types of communicationsBy submitting your email address, you are consenting to receive the particular piece of information you requested, as well as allowing us to send you appropriate and useful communications. This includes, but is not limited to; invitations to our industry-leading events and webinars, our latest assets (whitepapers, guides, reports, infographics, videos and case studies) and promotional offers on software and services. We would also like to keep you abreast of the charity events and initiatives we partake in.

At any time, you can update your preferences by clicking the link in any emails you receive from us. The link will always be in the footer of the email. You can also stop receiving emails from us using that same link. If you don't have an email from us to hand and want to update your preferences, fill in the form below. We will send you an email for you to change your preferences as you wish.

2.f Information CollectedWe may collect any or all of the information that you give us depending on the type of transaction you enter into, including your name, address, telephone number and email address, together with data about your use of the website. Other information that may be needed from time to time to process a request may also be collected as indicated on the website.

2.g Information UseWe use the information collected primarily to process the task for which you visited the website. Data collected in the UK is held in accordance with the Data Protection Act. All reasonable precautions are taken to prevent unauthorised access to this information. This safeguard may require you to provide additional forms of identity should you wish to obtain information about your account details.

2.h CookiesYour Internet browser has the in-built facility for storing small files – "Cookies" – that hold information which allows a website to recognise you as a user. Our website takes advantage of this facility to enhance your experience. We use a number of these cookies for analytical purposes, and these are described in detail below. By using the In-house Recruitment website, you consent to the use of cookies for these purposes.

We use a combination of both session and persistent cookies. Session cookies keep track of your current visit and how you navigate the site, persistent cookies enable our website to recognise you as a repeat visitor when you return. The session cookies will be deleted from your computer when you close your browser. Persistent cookies will be removed on a pre-determined expiry date, or when deleted by you.

Most web browsers allow user privacy settings to block either all cookies or third-party cookies. Blocking cookies will, however, have a negative impact upon the usability of many websites, including this one. Please visit
www.aboutcookies.org
for comprehensive information on how to change your cookie settings in a wide variety of different web browsers.
2.i Google Analytics CookiesGoogle Analytics is a website monitoring tool that allows users to see volumes of website visitors, their source, and to analyse how the content of their website is viewed and navigated. This, in turn, allows optimisation of the content and pages on
www.inhouserecruitment.co.uk
and the marketing programs that drive traffic to the website. Google Analytics does not store any personal information about website visitors but does use persistent cookies to identify repeat visitors. You may universally opt-out of all Google Analytics tracking used by all websites by visiting the following URL –
https://tools.google.com/dlpage/gaoptout
/>
2.j Pardot Cookies and Activity TrackingPardot tracks visitor and prospect activities on your website and landing pages by setting cookies on their browsers. Cookies are set to remember preferences (like form field values) when a visitor returns to your site. Pardot also sets a cookie for logged-in users to maintain the session and remember table filters.

Pardot sets first-party cookies for tracking purposes and sets third-party cookies for redundancy. Using first-party and third-party cookies together is standard in the marketing automation industry. Pardot cookies don't store personally identifying information, only a unique identifier. Pardot sets first-party cookies on your tracker subdomains and Pardot domains. Pardot uses third-party cookies on https pages and when your account doesn't have a tracker subdomain set up.

Pardot sets three kinds of cookies.

The visitor cookie is composed of a unique visitor ID and the unique identifier for your account. For example, the cookie name "visitor_id12345" stores the visitor value "1010101010", and "12345" is the account identifier. This cookie is set for visitors by the Pardot tracking code.The pi_opt_in cookie (to track opt-in preferences) is set with a true or false value when the visitor opts in or out of tracking.A session cookie named "pardot" is set when you're logged in as a Pardot user. This cookie isn't set on a visitor's browser.

2.k Email Marketing Post-Click Tracking CookiesThese cookies are used to report on the pages of
www.inhouserecruitment.co.uk
that have been viewed by visitors to the site who have followed links from our email marketing campaigns. This analysis helps us to understand additional content that is viewed by the contacts in our database and therefore allows us to improve and tailor future campaigns to those contact's specific areas of interest.
3. Cookies PolicyCookies are small text files that are placed onto your computer by websites that you visit. They are used to make websites work, to improve the efficiency of websites, to improve the user's experience and to provide usage information on websites. This information should make your website visits more productive by storing and using information on your website preferences and habits.
Your web browser can choose whether or not to accept cookies. Most web browser software is initially set up to accept them.
We may offer cookies to you, and you should ensure that your web browser is set up to not accept cookies if you do not wish to receive them. Please note that if you disable cookies, some services or website functionality may not be available. For further information about cookies and how to disable them, please go to aboutcookies.org. We use the following cookies:
Essential cookies. These are cookies that are required for the operation of our website. They include, for example, cookies that enable you to log into secure areas of our website and to use online forms.
Analytical cookies. They allow us to recognise and count the number of visitors and to see how visitors move around our website when they are using it. This helps us to improve the way our website works, for example, by ensuring that users are finding what they are looking for easily.
Marketing cookies. These are used to recognise you when you return to our website. This enables us to personalise our content for you, greet you by name and remember your preferences. These cookies also record your visit to our website, the pages you have visited and the links you have followed. We will use this information to make our website, the advertising displayed on it, and communications sent more relevant to your interests.
By continuing to use this site, you are accepting our use of these cookies that make advertising and communications more relevant to you and your interests, and further help us to improve the site.
4. Policy Amendments4.a Disclosing InformationWe do not disclose any personal information obtained about you from this website to third parties except when we need to do so in order to complete the transaction – e.g. when arranging for a courier company to deliver goods that you have ordered. We may also use the information to keep in contact with you and inform you of developments associated with our business. You will be given the opportunity to remove yourself from any mailing list or similar device. If at any time in the future we should wish to disclose information collected on this website to any third party, it would only be with your knowledge and consent.
We may from time to time provide information of a general nature to third parties – for example, the number of individuals visiting our website or completing a registration form, but we will not use any information that could identify those individuals.
4.b Changes to this PolicyAny changes to our Privacy Policy will be placed here and will supersede this version of our Policy. We will take reasonable steps to draw your attention to any changes in our Policy. However, to be on the safe side, we suggest that you read this document each time you use the website to ensure that it still meets with your approval.
5. Contacting UsIf you have any questions about our Privacy Policy, or if you want to know what information we have collected about you, please email us at
hello | inhouserecruitment ! co ! uk
. You can also correct any factual errors in that information or require us to remove your details form any list under our control.