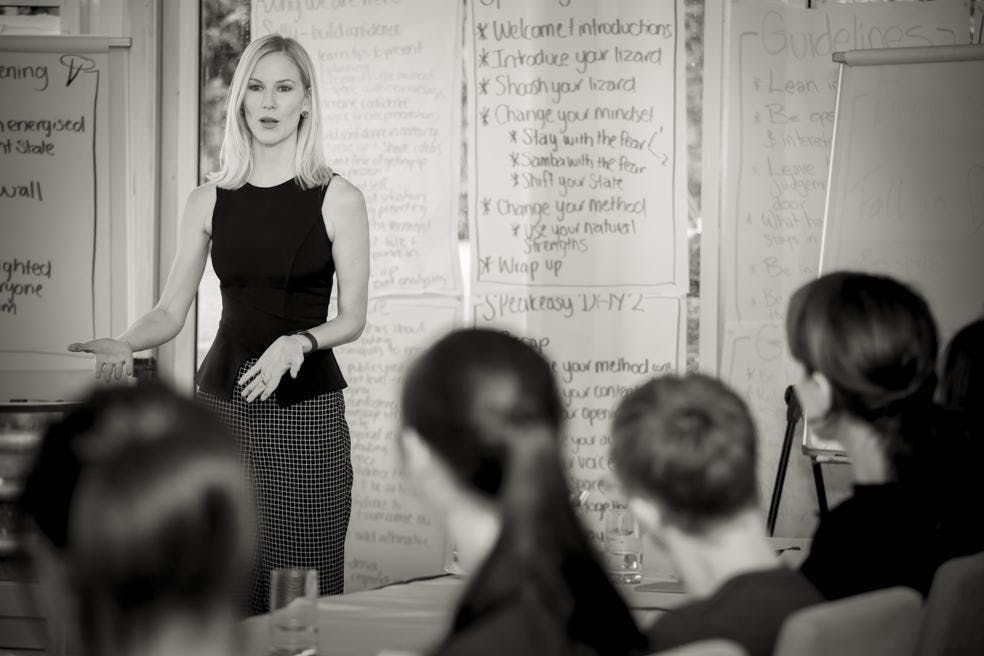 Novotel London Canary Wharf, 40 Marsh Wall, London, United Kingdom
Eventbrite
Spread the word
Inkling are brining our unique leadership program for women, Ignite, to the UK! Ignite is a two-day leadership workshop that will set you on fire (figuratively speaking). If you're looking to understand where you're at, where you want to be, and how to explode whatever's standing in the way of you and your vision, Ignite is the program for you. 
We've worked with thousands of leaders around the world so we understand the challenges they face. We know they are not clear on what they want, and even when they do, they find themselves getting in their own way of success and fulfilment. That's why we developed the Ignite program – to tackle these common problems faced by women within a broad spectrum of organisations.
Those who attend Ignite tell us that it not only transformed their success, impact and energy at work, but also changed the way they approach life in general. Participants tell us they are more confident, resilient and comfortable in their own skin.
What will I learn?
Ignite is jam-packed with introspection, visioning, learning and growth. You will learn how to:
Create a career plan that thrills you to your core
Develop a leadership style that is authentic, meaningful and energising
Build confidence to bring the best version of yourself to all situations in work and life
Become an invaluable leading voice within your organisation
How to maintain your energy, create balance, and develop the resilience to overcome challenges and setbacks
Registration fee includes 2 day workshop, all course materials and resources, pre-workshop diagnostics, eventbrite booking fee and 20% VAT.
Want more informaiton?
www.inkling.group/ignite