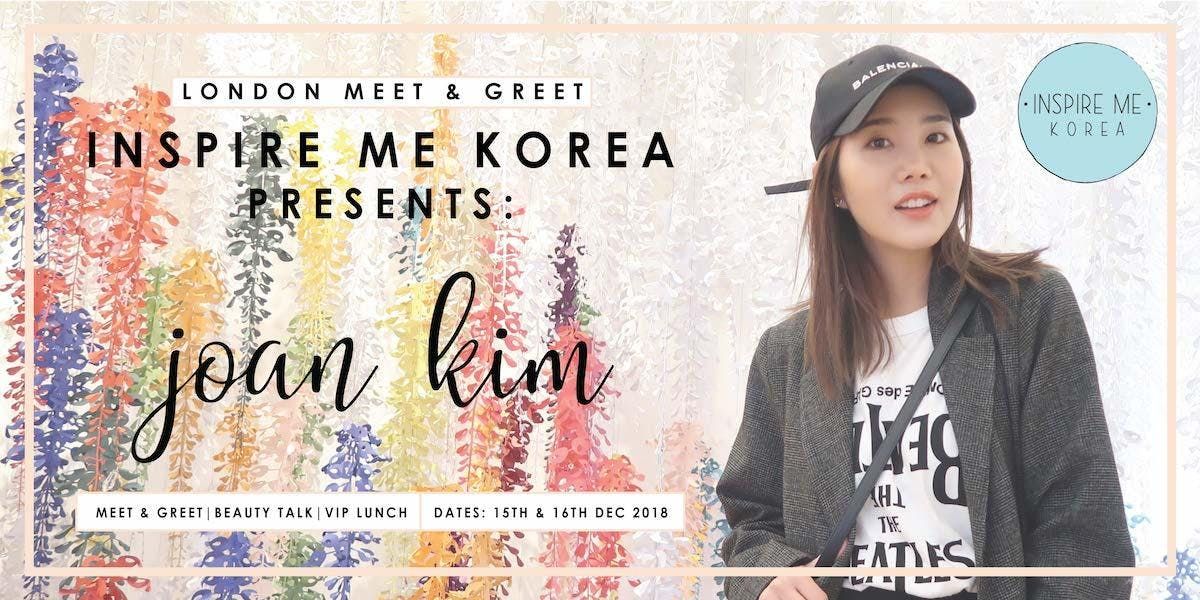 The Collective Old Oak, Old Oak Lane, London, United Kingdom
Inspire Me Korea
Spread the word
Inspire Me Korea is hosting well-known Korean-American Youtuber Joan Kim's first official London Meet & Greet! 
Joan will be sharing all her beauty secrets with you during a Beauty Talk and Q&A, plus a meet & greet - where you'll get the chance to chat to Joan and of course, photo opportuinities! Plus be in with a chance to win 1 of 4 special Inspire Me Korea boxes curated by Joan herself just for you!
We are also hosting one *extra* special VIP lunch with Joan with very LIMITED tickets. Spend some quality hangout time with Joan over a delicious Korean lunch in a relaxed, intimate setting.
Saturday 15th December 
VIP Lunch - 12pm - 3pm
Spend an afternoon having intimate lunch with Joan*!
Venue: TBC
*Ticket price including lunch. No of Attendees: Maximum 12 + Joan.
Sunday 16th December
MEET & GREET
2 sessions:
1st Session: 1pm- 2:45pm
2nd Session: 3pm - 4:45pm
Session includes:
Beauty Talk - 30mins + Q & A
Meet and Greet
Light refreshments will be provided
Chance to win Joan-curated Inspire Me Korea box!
Condition to join any of the events:
Must be Inspire Me Korea customer (show any order receipt upon arrival at event).
Attendees under the age of 16 must have parental consent to join event.