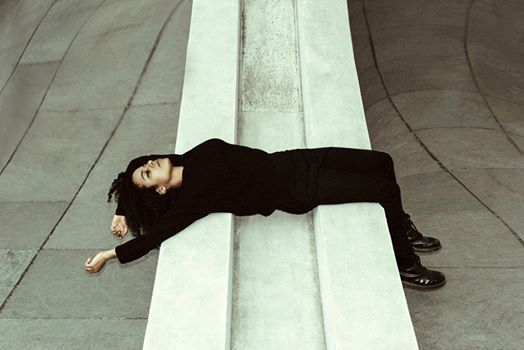 Somerset House Studios, New Wing, Somerset House, London, United Kingdom
Somerset House Studios
Spread the word
As part of Mutant Promise's digital programme with Somerset House Studios, this workshop will see electronic musician and sound artist Jessica Ekomane introduce elementary skills for working with sound synthesis in music programming software Max/MSP, in the context of experimental electronic music performances and sound art.
With the goal of demystifying the interface and unlocking the freedom needed for experimentation, we'll cover the very basics of the software interface logic and how to start creating your own sounds.
Max/MSP is a music programming environment that allows the bringing together of sensors, samples, synthesis engines and video. It is used by sound artists throughout the world, but also by visual artists and in installations.
Requirements:
- A laptop with Max installed on it. You can download a 30 day free trial (link via webpage).
- A pair of headphones.
If you've never heard of Max and want to see how it works, there are a few videos to get started on the Cycling'74 Youtube channel.
This workshop is open to all levels, with no prior skills in programming required. We specially encourage women and non-binary participants to take part in the workshop.
We will be in touch to registered participants for further workshop details and links to the online meeting room. Please email
contact | mutantpromise ! net
if you have any questions.
BIOS
Jessica Ekomane is a French-born and Berlin-based electronic musician and sound artist. Her practice unfolds around live performances and installations. Her quadraphonic performances, characterized by their physical affect, seek a cathartic effect through the interplay of psychoacoustics, the perception of rhythmic structures and the interchange of noise and melody. Her ever-changing and immersive sonic landscapes are grounded in questions such as the relationship between individual perception and collective dynamics or the investigation of listening expectations and their societal roots.
One of six composers chosen as collaborators by Natascha Süder Happelman for her installation at the German pavilion of the Venice Biennale 2019, her debut album, Multivocal was released on Important Records in 2019. Her work has been presented in various institutions worldwide such as CTM festival (Berlin), Ars Electronica (Linz), Dommune (Tokyo) or Bemis Center for Contemporary Arts (Omaha).
Mutant Promiseis a programming, producing and artist booking platform supporting the work of musicians who combine a DIY and workshop practice with their performance, composition and release work.
Taking its title from Adam Harper's 'Evolution of Post-Internet Music', Mutant Promise encapsulates a desire to work with artists who are restless with their medium, whose practice is to continually hack, modify, invent - mutate - the tools and instruments which they're given. The 'promise' is the certainty of the push forward that defines these tools, and how this process shapes new artistic practices in return.