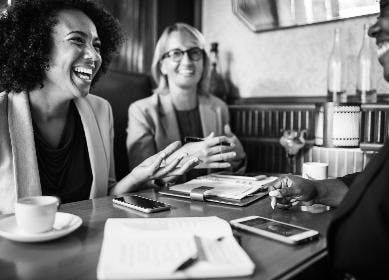 Smith & Williamson, 25 Moorgate, London, United Kingdom
Eventbrite
Spread the word
SeedTribe, InvestHER & Smith & Williamson 
Cordially invite you to
Investing for Impact:  A beginners' investment event and Networking Breakfast
Are you interested in joining a group of women in supporting early stage businesses?  investHER and SeedTribe are hosting a beginners' investment event to empower women to get more involved in investing.  This event will focus on how to conduct the pre-investment research in early stage "profit-for-purpose" companies that are addressing issues of sustainability.  
At our free breakfast event, generously sponsored by Smith & Williamson, three impact businesses will present to tables of women drawn from a mix of professional fields.  Each table will be supported through the process of conducting a group-led due diligence (research) exercise. 
No prior knowledge of investing is required, nor will you be expected to invest at this event, although you will be given the opportunity to do so if you so desire. 
If you have any questions or queries please contact Liv Sibony at Seedtribe, Karen Stenning or Marla Shapiro at InvestHER
To reserve a space at this bespoke event, please sign up on the Eventbrite page.  
About the Organisers:
SeedTribe, a spinoff of the Angel Investment Network, is  focused specifically on connecting "impactful" businesses with investors in the UK
investHER wants to increase the number of women investing in early stage businesses.  They seek to discover how women like to invest and how everyone can come together to support the businesses of the future
Smith & Williamson works with entrepreneurs and management teams at every stage of the business lifecycle. They champion and promote entrepreneurship, focusing their energy and expertise on aspirational and growing businesses whose founders want to succeed and make a difference.
Come join us to change the face of early stage investing!