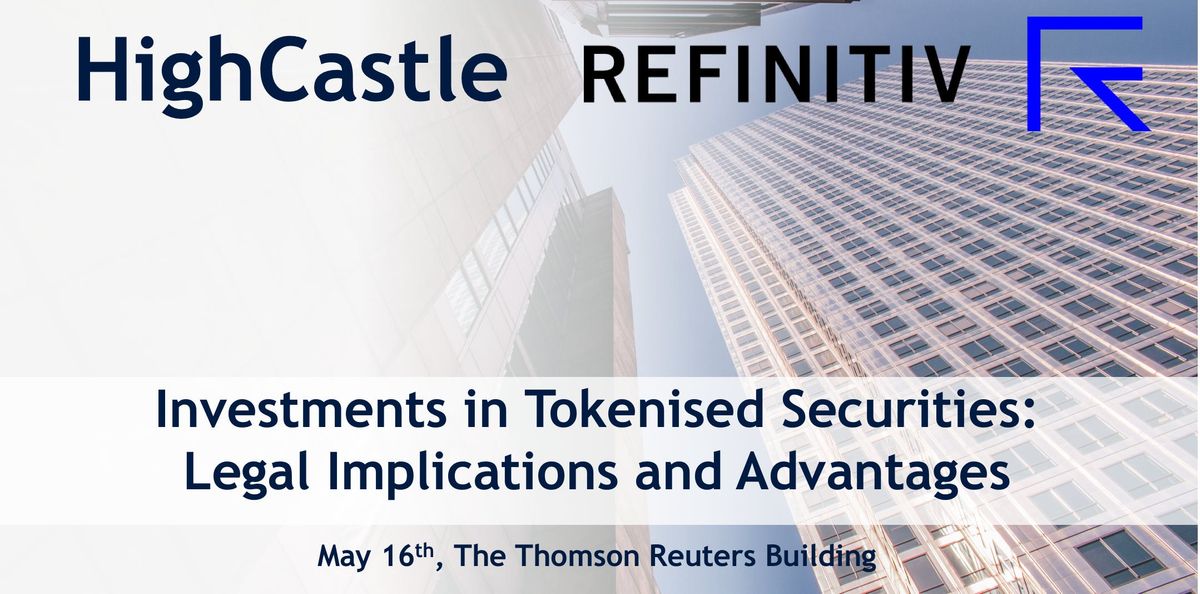 Refinitiv (The Thomson Reuters Building), 30 South Colonnade, London, United Kingdom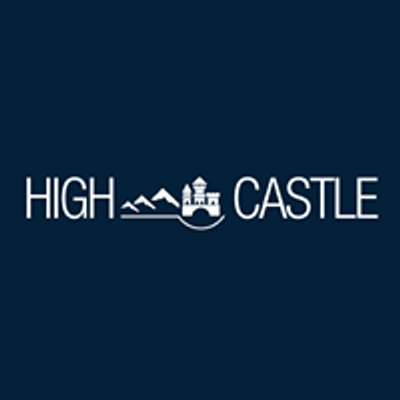 HighCastle
Spread the word
For any public or private company, it has been legal to issue non-paper/electronic/digital shares and other securities for decades. Now after the breakout of Distributed Ledger Technology (DLT) you can move your company's equity and loan records to a blockchain-based register and benefit from the latest developments of the capital markets infrastructure.
Investments in private securities in a digitally wrapped form on distributed ledger allows investors to utilise the benefits of public capital markets with even greater efficiency - enhanced liquidity of private securities, 24/7 market access, near real-time settlement, automated dividends/interest payments, embedded compliance, cryptographically secure digital wallets, cost reduction and easy follow-on rounds.
2019 is a year of notable and applicable use cases and from 2020-2021 digital securities issued on blockchain could begin to operate as a new standard on the private capital market. 
At the event on May 16th we will provide you with the best capital market practice and insights for the legitimate issuance, distribution, private offering and management of securities in a digitally wrapped form (known as security tokens, smart securities or digital securities). 
You are invited to this instructive workshop where you'll discover 'Why to ask companies for securities in a digitally wrapped form?' so that you can manage your investments in private companies more efficiently.
We also welcome individual and institutional investors to learn about the advantages of the blockchain-enabled investment process. Companies, funds and financial intermediaries interested in the issuance of digital securities and fundraising are aslo invited to attend the event. 
Agenda:
8:30 - 9:00 – Registration 
9:00-9:30 –  Technological and legal framework for issuance and management of digital securities on the blockchain, Ulyana Shtybel, Ph.D, Vice President at HighCastle
9:30-10:10 -  Use cases of digital securities issuance and offerings: presentations by issuers, moderated by Philip Millar, Executive Director at HighCastle 
10:10 -10:40 - Would private securities issued in a digital format be on demand by investors?, by Leon Saunders Calvert, Head of Sustainable Investing & Fund Ratings, Refinitiv
10:40 -11:00 – Networking 
Join us to learn about a new era of private securities and enjoy networking at the Refinitiv.
We can't wait to meet you at the event, make sure you come and say hello.
PLEASE NOTE: Once registered you will receive an Eventbrite pre-registration email, but due to venue capacity limitations we will be sending the additional confirmation email to those who we are able to accommodate. A confirmation email will be sent out prior to the event, please make sure you have your CONFIRMATION EMAIL to guarantee your attendance at the event.
About HighCastle
HighCastle is a London-based investment marketplace, which provides an end-to-end solution for the compliant issuance, registration, distribution, sale, management and trading of private digital securities.
About Refinitiv
Refinitiv is a world-leading provider of financial markets data & infrastructure built from the former Thomson Reuters Financial & Risk business.