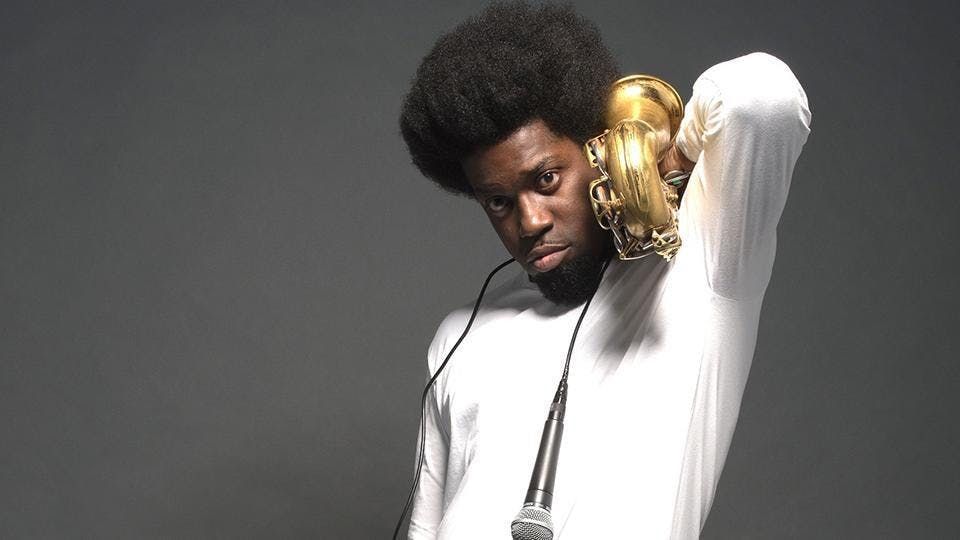 The Scotch of St James, 13 Masons Yard, London, United Kingdom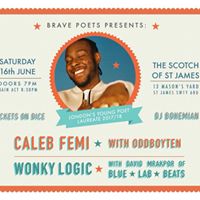 Brave Poets
Spread the word
Hiphop saxophonist Soweto Kinch meets US jazz heavyweight Theo Croker on stage for the first time. 
Brummie-based Oxonian Soweto Omar Kinch exploded onto the scene with his Mercury prize nominated and double-MOBO award winning albums 13 years ago. Now a UK jazz mentor with his own BBC show, he is one of the few musicians to successfully blend the jazz and hip hop scenes. A graduate of Oxford University, he is said to play "brainy" music, geeking out on ancient mathematical systems for one album and writing another album entirely based on a modern day Dante's Inferno.
US Trumpeter Theo Croker, grandson of Doc Cheatham, jazz royalty, and co-writer with rapper JCole, appears straight from his Afropunk-hosted album launch in Paris. He will play an exclusive from his new album for us before he joins Soweto to headline the Luxembourg's biggest jazz festival the day after. Theo goes on to tour festivals in the US and we are lucky to host his sole London appearance until 2020. This is also the first time Theo & Soweto take to the stage together - a double exclusive!
The brilliant Dexter Hercules was awarded UK young drummer of the year, recently toured with UK jazz artists Kamaal Williams and Incognito as well as stadium tours with Rita Ora and Stormzy. Dexter's first solo show at Ronnie Scotts last month were a sell out.
This is quite possibly the heaviest line up of the year!
And there may still be further surprise guests. Not to be missed. See you at Scotch doors open to the upstairs bar 6:45pm, downstairs opens 7:30pm so come early to settle into a good seat. Grab a bite beforehand as the venue does not serve food. Live performances end at 11pm, tickets valid for entry until 10pm. 
Scotch is the same hallowed stage Jimi Hendrix played his first gig in London, where John met Yoko and Paul met Stevie W,  and remains fabulous, inaccessible and astronomically priced but our tickets guarantee entry and table seating throughout the spectacular live show of talent until midnight, after which the club turns into a pumpkin*.
*turns into an afterparty with DJs until 6 am