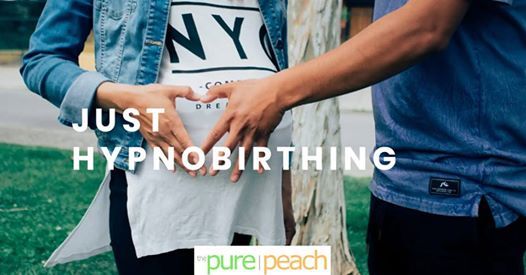 The Pure Peach, Magpie Close, CR5 1 London, United Kingdom, London, United Kingdom
The Pure Peach
Spread the word
JUST HYPNOBIRTHING GROUP WORKSHOP - £99 per couple
WHO IS THIS WORKSHOP FOR?
You may have already got the birth preparation/antenatal bit sorted, either from a course or from books…
…you might be kicking yourself that you hadn't heard about Hypnobirthing earlier as you've heard how powerful the techniques are and you know you want to get in on that action but you've already paid for another course…
You might have read a Hypnobirthing book or two and are still feeling like you don't really know if you're doing it right…
… Or you know you're doing it right but you want to get your birth partner involved, you want them to be as familiar as you are with the techniques so that you're confident they've got lots of tools and techniques to support you.
WHAT'S INCLUDED?
This practical 3 hour workshop will give you and your birth partner all of the Hypnobirthing tools, techniques and LOADS of ideas to keep you confident, calm and comfortable in labour.
The Calm Birth Method book by Suzy Ashworth
5 hypnobirthing MP3s to build your confidence, help you to relax and release fear.
A toolkit and resources pack containing all of the tools and techniques you've learned.
Neals Yard, MooGoo and Weleda samples.
Discount on Pregnancy Relaxation classes and TENs machine hire.
My continued support throughout your pregnancy.
If you've got any questions, feel free to get in touch:
thepurepeach | gmail ! com
x