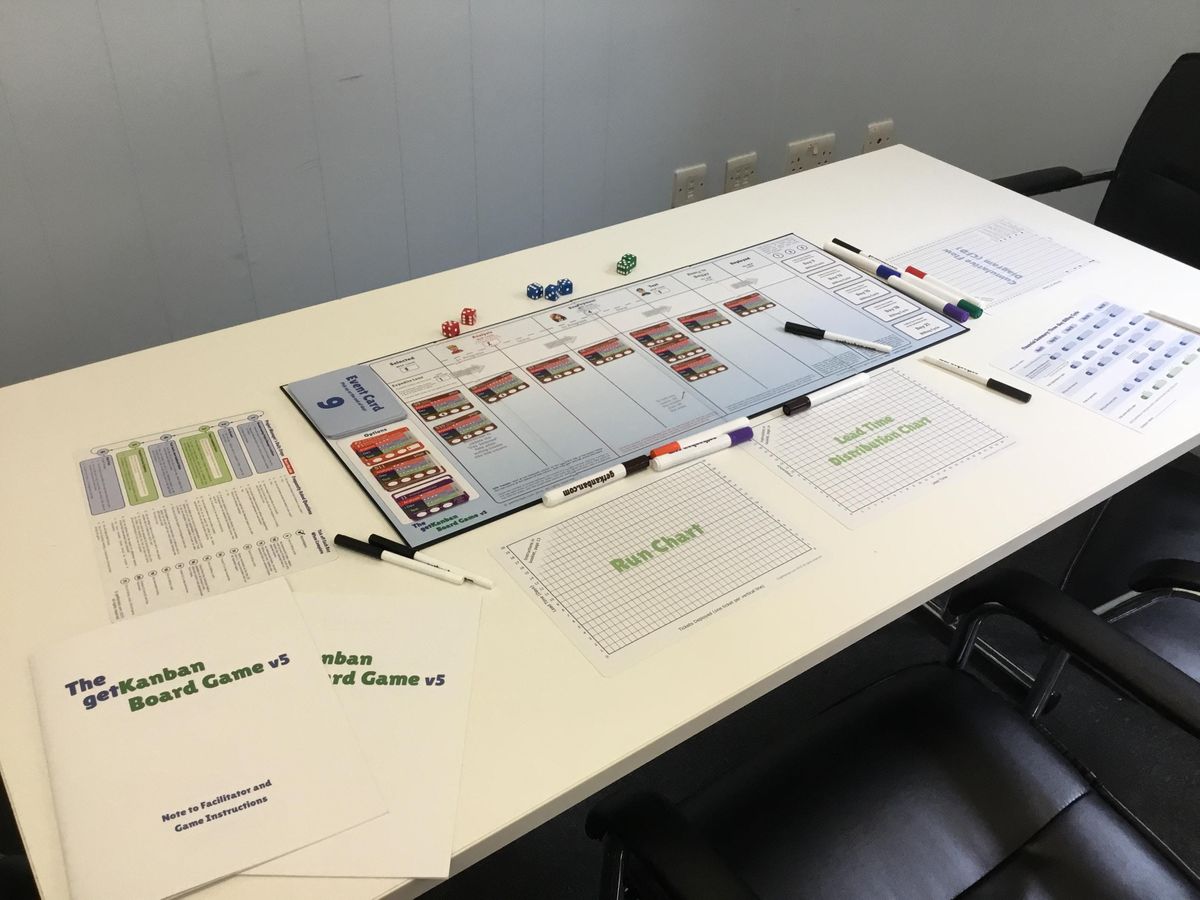 WeWork Victoria, 123 Buckingham Palace Rd, London, United Kingdom
Eventbrite
Spread the word
The Kanban Management Professional (KMP) designation is achieved through the completion of the 2 classes - KMP1 and KMP2. If you prefer to register for only the Kanban Systems Design (KMP1 only) or Kanban Management Professional (KMP2 only) courses then please select the relevant ticket when booking.
Kanban Management Professional classes are highly interactive courses that lays the foundation of the principles and practices of The Kanban Method, an evolutionary approach to change. These courses have been created by leading Kanban experts including David J. Anderson.
The Kanban Method offers pragmatic, actionable, evidence-based guidance that can be taken away and implemented immediately.
Course Overview
KMP1
Foundational principles
Core practices
Understanding Kanban systems using getKanban simulation
Metrics and charts
STATIK – systems thinking approach to implementing Kanban
Kanban board and ticket visual design
KMP2
Motivation for the Kanban method
Understanding Kanban systems
Kanban cadences and communication flows
Kanban for the enterprise
Understanding lead time
Understanding and managing variability
Evolutionary change
Certification
Upon completion of both KMP1 and KMP2, participants will receive the Kanban Management Professional (KMP) accreditation from Kanban University, a globally-recognised accreditation of achievement.
Testimonials
"Fantastic training course! Highly recommended! Great content, useful information and interesting exercises."
"Great mix of history, theory, context and application. The course exceeded my expectations."
"Excellent learning efficacy because of the presentation skills, interactivity, clarity, empathy, kindness and fun of the trainer."
About the Trainer
This course is taught by David Spinks, an Accredited Kanban Trainer (AKT) with Kanban University. David's professional experience spans roles of; Agile Trainer, Agile Coach, Scrum Master, Kanban Service Delivery Manager, Team Leader and Software Developer in a variety of industries, including finance, eCommerce, social housing and education.
David believes in servant leadership, and he values environments where empowerment, autonomy and flexibility enable teams to do the best work possible.
He is committed to continuous learning and development in himself and others. He is passionate about getting the best out of teams and seeing people reach their full potential.
David is active in the global Agile community, including blogging, and speaking at conferences and meetups around the world.
David enjoys travelling, keeping fit, the outdoors and spending quality time with his guitar.