Duo bar, 22 inverness street, London, United Kingdom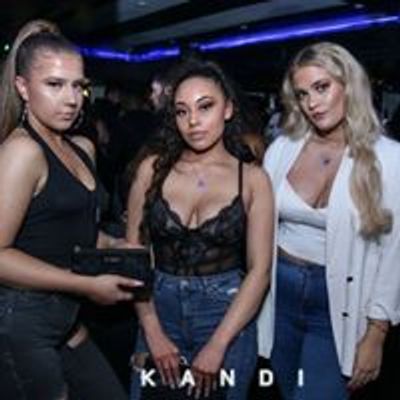 Kandi Fridays
Spread the word
​Mister Nocturnal So Slick Parties and Xclusive touch have spun together a sweet friday party, bringing together cocktails & candy to start of a weekend of freedom. 
KANDI Every friday at DUO!!!
RESIDENT DJ SLICK (Chipmunks official Dj)
Also Dj Ivy
Ladies come and chuck the diets out the window and start that cheat day early with the Cocktail, Candy and Chocolate tasting from 9.30pm
Dig in then get on the dance floor where we will top resident DJs to spin the latest in R&B, Hip Hop, Afro, Funky, & Reggaeton, – so there's something for every mood and every taste. 
You guys are allowed only from 10.00pm 
As you girls will be enjoying our unique cocktail and candy reception. Free for those with advanced guestlist tickets.
Doors open at 9.30pm (last entrance is 01:00). Dress code is smart with strictly no hats, hoods or sportswear.
Girls ang guys to dont forget to charge your phones so that you can make use of the newly refurbished Duo London venue which has some of the best aethestics for unique selfies and party photos. Our professional photographer always on hand to take you a sleek snap.  
Dress Code: Smart casual| Shoes and smart trainers
I.D: Required for all Guests attending.
Table Packages
★★★ EXCLUSIVE VIP TABLE PACKAGE ★★★
Duo Bronze – £250 Limited Ground floor area

1 x Bottle of house Vodka + Mixers
(or 4 Red Bulls for extra £10)
2 x Bottle of Prosecco
2 Free Entries
Duo Silver – £400

2x Bottles of House Spirits + Mixers s
(or 4 Red Bulls for extra £10)
2 x Bottle of Prosecco
4 Free Entries
Duo Gold – £600

1 x Magnum Ciroc + mixers (or 4 Red Bulls for extra £10)
1 x Moet Rose
6 Free Entries
Duo Platinum – £800

1 x Magnum Ciroc + mixers (or 4 Red Bulls for extra £10)
1 x House Spirits + mixers (or 4 Red Bulls for extra £10)
1 x Laurent Perier Rose
8 Free Entries
The Duo Showcase – £1500

4 x Dom Perignon 
1 x Jeroboam Ciroc + mixers (or 4 Red Bulls for extra £10)
15 Free Entries