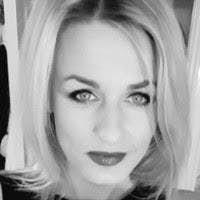 Baglioni Hotel, 60 Hyde Park Gate, London, United Kingdom
Eventbrite
Spread the word
Chris
Whilst spending several years  travelling the world on his sailing boat, Chris undertook a construction project management degree which resulted in him being offered a senior position in the Middle East. 
Whilst there he project managed (design and construction) several significant projects including a 4.2 Billion development comprising over 4,000 residential properties, hotels, shopping centre, marina, waterways, PGA golf course etc as 
well as numerous other projects such as the Shangri-La, Barr-al-Jissah resort. Chris emigrated into UK mid-2015 and quickly became immersed with his own commercial conversion developments in the Home Counties.
Chris also spent time introducing and mentoring others in commercial conversions.
Aska
Whilst working in Hong Kong, Aska started investing in real estate in the UK. It did not take her long to realise that her properties were making her more money than a salary. She then decided to recreate herself and go into a property full time. Investing in single buy to let units was fun but it was not enough for Aska. She always dreamed bigger and coming from Poland where almost everyone builds their own property - she knew that development/construction was where she
wanted to be. Fast forward, she partnered with Chris having met at a property event and jointly we have developed our own brand.
She is fully immersed in commercial conversions and is also actively looking to supplement the Canda property portfolio via HMOs. 
Chris and Aska will be joined by Jo Rgoers who shall be presenting about women in Business. 
Chris and Aska, after working on projects together decided to rebrand by setting up their company called Canda Group. 
Canda Group was born in 2017. Soon after, Canda initiated new projects in West London/Middlesex, whereby we secured several existing office buildings and enabled their development to residential. One of these has recently launched sales with the others also programmed to be completed within the course of a year. We are presently sourcing new properties - both converting / developing as well as new build. Canda Group has been approached by many people asking how we are doing what we are doing and this has led us to setting up Canda Academy. Having already been actively mentoring for two years this was a natural progression. Canda Academy is a project very close to our heart where we not only teach but also demonstrate to others our strategy and for those who needs "extra help" we have launched a successful mentorship programme whereby we mentor individuals in their commercial conversions journey.