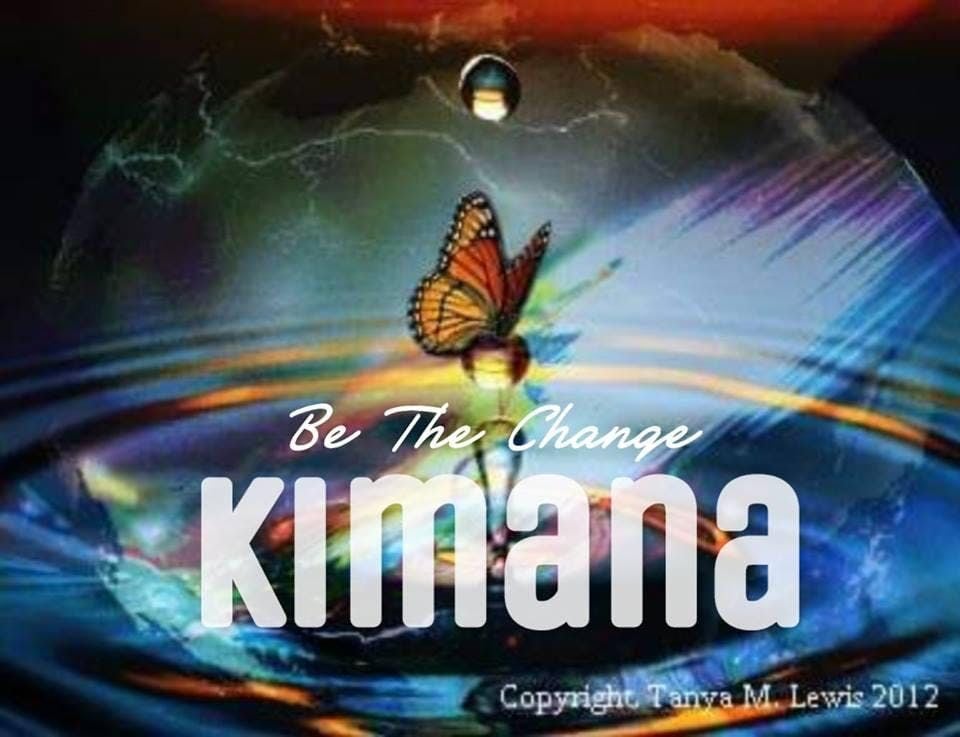 The Old Baths Cafe, 80 Eastway, London, United Kingdom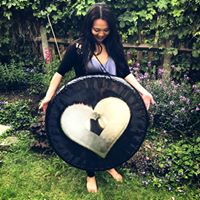 Be You Till Full
Spread the word
Edward Lorenz and the Discovery of the Butterfly Effect
"It used to be thought that the events that changed the world were things like big bombs, maniac politicians, huge earthquakes, or vast population movements, but it has now been realised that this is a very old-fashioned view held by people totally out of touch with modern thought. The things that change the world, according to Chaos theory, are the tiny things. A butterfly flaps its wings in the Amazonian jungle, and subsequently a storm ravages half of Europe."
— from Good Omens, by Terry Pratchett and Neil Gaiman  
Join us as we celebrate life, as we nourish our souls through deep connection with Source. This will be an immersive experience of different artists, creatives, poets, performers, healers, visionaries, change makers, dreamers and believers!
"The ones that are crazy enough to think they can change the world are the ones who do." - Steve Jobs  
THE INTENTION
The intention behind this event is that after you've attended you'll forever be changed. Your life will be changed either by having seeds planted within and/or by connecting with people you've been wanting to connect with to live your wildest dreams.
Anyone of you that will be performing (dancing, singing, sharing poetry, story telling...), sharing your dreams and visions for a better world (within mental health, sustainability, animal rights, etc.) and healers participating will be able to share your gifts and we envision you connecting with anyone you've been calling out for. Our intention is that you'll be able to connect with your twin flame, find an investor, graphic designer, business mentor, child minder, clients or new friend/flatmate, that you'll have a fated meeting either directly or indirectly.
Anyone that joins us for the experience we want you to be fully immersed with radiant creative life force. We want you to feel the uplifting energy emanating from all the performers as they are sharing their true selves doing what they love doing. We want you to feel inspired, motivated and joyfully blissed out when you leave.
We want all of you to be able to really FEEL and CONNECT, to open your hearts and allowing yourselves to receive all of the gifts life has to offer us when we open up to the flow of life.  
THE VISION
Maria received a vision nearly 10 years ago of a show that would change people's lives and help create a different world. She started excitedly sharing her vision and wanting to make it happen but soon realised that it would happen when the time was right, through Divine Timing.
She believes that how we change the world is by facing our fears, doing our own healing work and by being our true selves. The world has enough people trying to copy each other it needs our unique expression, gifts and frequency to transform.
"When it feels scary to jump, that is exactly when you jump. Otherwise you end up staying in the same place your whole life."  
THE DREAM
"I want to be part of changing the world. I want our children, grandchildren, great grandchildren.....all the children that come after us to be able to experience a different world from mine.
I want them to be able to drink and play in clean water. Walk on land without scaring from our unconscious and uncaring behaviour.
I want them to have the opportunity to re-connect with nature and their own inner guidance, so they can walk upon this earth as guardians.
Imagine a world were we respect life and what it means to have the gift of being alive. Where we respect our planet, animals and each other. Where each action is one of gratitude and service. Where we honour ourselves and our ancestors.
Imagine a world full of hope, wonder, love and creative expression.
Such a world exist within me.
I am calling out to anyone that resonates with this vision. It is time to do the work. It is time to gather together in unity!"
- Maria Love Yoo  
MOVING INTO CONNECTION
Maria and Neil met by Divine Intervention earlier this year. They met on the dance floor at a Movement Medicine class. Since then they have co-created many workshops and retreats to bring in more healing and love into this world while calling out for their Rainbow Tribe to gather in unity, to co-create a new reality.  
THE INVITATION
If you feel a movement, a calling to join us you may contact us if you'd like to be part of the show or get your ticket to celebrate with us! Take a leap of fate and create the life of your dreams!  
"In a gentle way, you can shake the world." - Mahatma Gandhi  
KIMANA - The Butterfly Effect  
Join us to create ripples!!!    
(Thank you Tanya Lewis for letting us use your art work. Check out her website
https://soulportraits.net
)