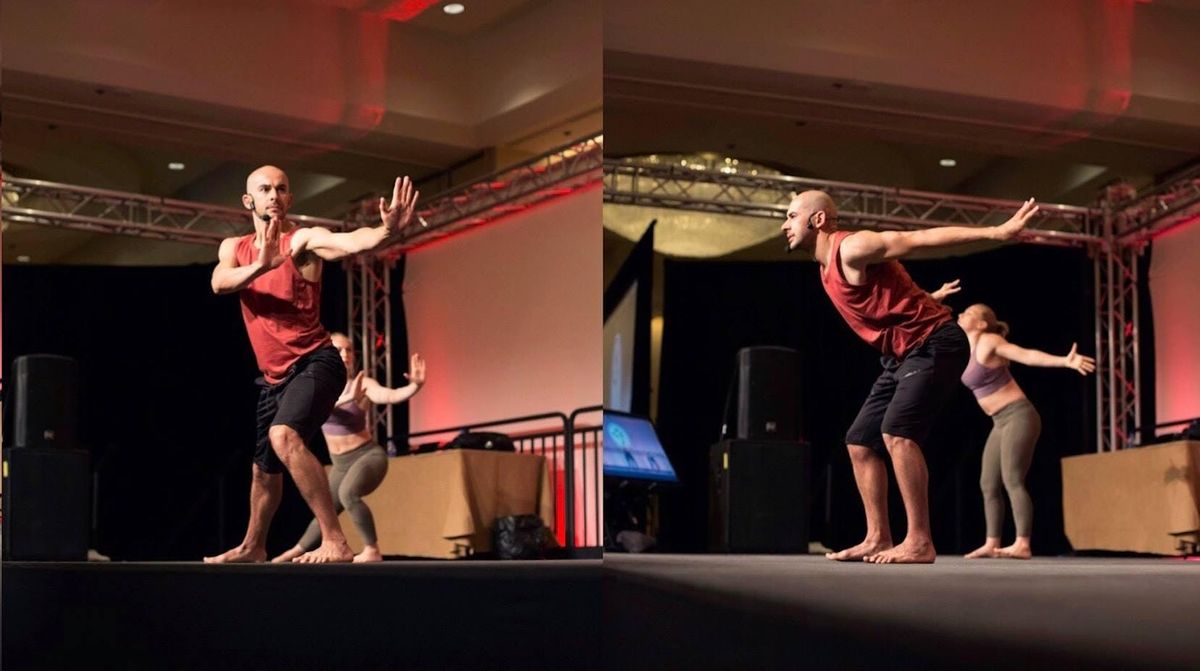 Southbank Club, 124-130 Wandsworth Road, London, United Kingdom
Eventbrite
Spread the word
You're Invited 
Heading your way, sharing a new innovative approach to fitness is program creator & International Fitness Presnter Michael Dean with an excluisve masterclass 'Kinisi Flow".
We all know the importance of MOVEMENThere you will learn new insights & ways to move & to keep moving& experience the benefits.
Whats is Kinisi Flow?
Kinisi Flow is an innovative & unique approach to fitness developed by Michael Dean . This is an infusion of movement designed to challenge the way you move everyday through Flow. 
​Flow is a continuum of energy that is passed from one movement to another. It offers a gateway & a method for all abilities to enhance their bodies movement potential. This class will engage your mind with a diverse movement language. It is designed to nourish, mobilise, strengthen & increase athletic performance using bodyweight movement training. Each of the movements are adaptable to enhance the group 'Flow Experience'. Kinisi Flow is for anyone who wants to improve their movercality, enjoy the flow state & human a little better! The possibilities are endless!!
About Michael 
Michael Dean is an innovative Fitness educator focused on Marital Arts, Body weight training & Movement Flow.As a 3rd Degree Black Belt in TaeKwon-Do Michael competed to a high level winning numerous Taekwondo & Kickboxing championship titles and is now a coach to World Champions. Michael began his fitness journey in 1995. His years of experience in the fitness industry, has meant he has trained & exposed himself to a variety fitness disciplines. But has always had an interest in non traditional forms of exercise that celebrate movement from martial arts, body weight training, gymnastics & mobility training.As a concept creator, he has designed many fitness formats that all focus on building better athletic performance.Michael created Kinisi Flow due to serious sporting injuries. He was inspired to create a protocol that would allow him to continue to train. That focused on recovery, whilst fusing elements of strength, mobility & bodyweight training.
Everyone is welcome, 
This is the perfect opportunity to come & experience a unique approach to working out!Lets join the movement revolution.
Limited Places
Book NOW