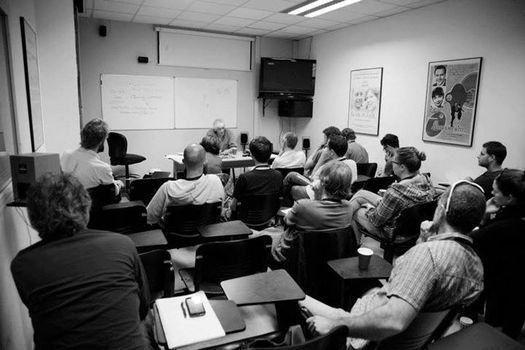 London, United Kingdom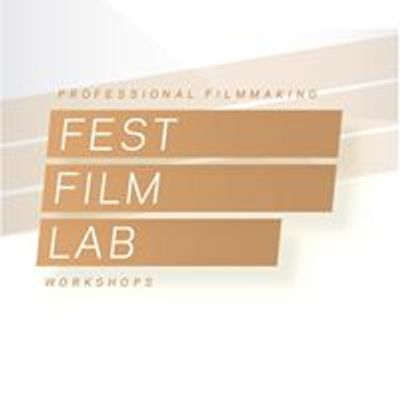 FEST FILM LAB
Spread the word
ABOUT LARRY SMITH
Larry Smith is a British cinematographer. Born in London, he is known for his work with Stanley Kubrick, Tom Hooper and Nicolas Winding Refn.
He first entered the movie business aged 20, working as an electrician at Sherpperton Studios and worked as a freelance afterwards. Around the 1970's he was fortunate to meet Stanley Kubrick when asked to work on Barry Lyndon as an electrician. This started a long collaboration with Kubrick that last over a quarter of a century. After starting his career in cinema as chief electrician in Barry Lyndon. Then in The Shining was a gaffer. Eventually he shot Eyes Wide Shut with Stanley.
He is a member of the British Society of Cinematographers (BSC). Some of his best works done on these films: Fear X (2003), Red Dust (2004), Bronson (2008), The Guard (2011), Only God Forgives (2013) and Calvary (2014). His first and only director effort is Trafficker (2015) that won Best Producer of a Feature Film award in Madrid International Film Festival.
Many other films and TV works followed,. Most recently, Smith has just shot a big series for Netflix, called The Letter For The King. This was a nine-month project filmed in New Zealand and Prague.
WORKSHOP DESCRIPTION
The workshop will focus on a diversity of topics of the art of cinematography, you will have the chance of not only receive this knowledge from Larry Smith, but also interact in a very strong way, as the group will have up to 25 participants, making it extremely practical and interactive. You will also have the opportunity to assess the issues you encountered on your films, and receiving the feedback to unblock situations in the future.
The workshop will also cover the following structure:
ESSENCE OF THE CRAFT
Auteur versus Industry – the realities of the business.
DIY - low budget approaches
Understanding your abilities
Overview and "Case Study" clips of my work
GETTING THERE
Hollywood versus Europe
Agents/managers/lawyers
PREPPING
Script break down
Aesthetic overview – the look and the story - Stylistic Approach
Crewing up
Location hunting
Rehearsing before the shoot
Storyboard
How to work with:
Art department
Costume
Camera
Planning for Digital VFX
Camera systems,
Lens selection
Grip equipment
Originating materials (film stock/tape)
Relationship between the DP and the director
Tradicional Vs. Digital
How to properly tech scout a location
How I design master shots and coverage
SHOOTING
Planning your day
Blocking the scene
Shotlists
Storyboards on set
Shooting strategy
Camera - Movement - How / When / Why
laboratory procedures
Exposure - Zone System of Exposure - Film and Video
LIGHT
light meters
Lighting Setup - Mood
natural light
location lighting
studio lighting
Night and day
Lighting to suit actors
WORKSHOP LOCATION
London, United Kingdom
PROFILE OF PARTICIPANT
The workshop designed for Cinematographers, Camera Operators, Gaffers Directors, Film Students, or anyone serious about a career in the Film Business on the area of cinematography.
Duration: 2 days
Dates: 26-27 September 2020
Location: LONDON UK
Price: 499GBP
Maximum number of participants: 25
Registration at:
http://filmlab.fest.pt/upcoming_workshop.php?workshop_id=130
By registering to the workshop you agree with FFL terms and Conditions
All communications and confirmations will be sent to the email you use while making your workshop payment. If you wish to receive in another email please inform us on
filmlab | fest ! pt
iCause.com promotes public events for free and helps event organizers connect with nonprofits to attract more participants like you.
Additionally, the iCause Global Foundation enables good people to fund great causes around the world. Together, our impacts are limitless!