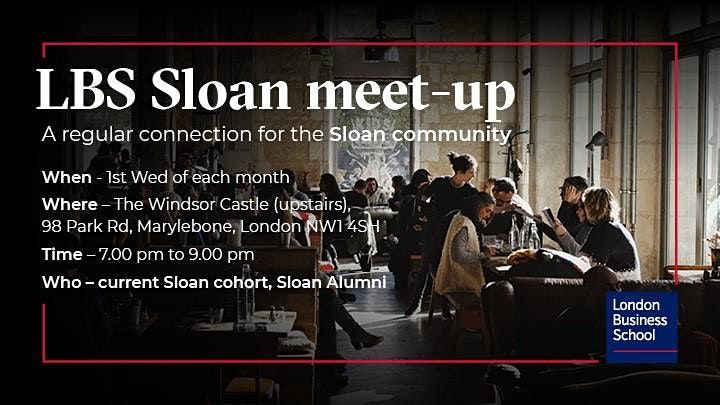 The Windsor Castle, Park Road, London, United Kingdom
Eventbrite
Spread the word
LBS Sloan students & alumni monthly social gathering
About this Event
Calling all LBS Sloan students & alumni!
We welcome you to your monthly 'LBS Sloan First Wednesday' gathering in London. This is a great chance to socially connect with fellow Sloan alumni across different graduation intakes and meet the current students.
Join us for the next Sloan First Wednesday to celebrate and reminisce, united again.
Please note these meet-up events are for LBS Sloan students and LBS Sloan alumni only.
Are you planning a trip to London? The LBS Sloan First Wednesdays happen at the beginning of each month and we'd love to meet and introduce you if you can overlap with your trip!
Please spread the word with your fellow classmates and let me know if you can join.
We look forward to keeping your unique community connected!
Join our next LBS Alumni Career Centre events: https://www.london.edu/alumni/career-and-learning/careers-and-webinars
Any questions? Please email us: alumnicareercentre | london ! edu
iCause.com promotes public events for free and helps event organizers connect with nonprofits to attract more participants like you.
Additionally, the iCause Global Foundation enables good people to fund great causes around the world. Together, our impacts are limitless!