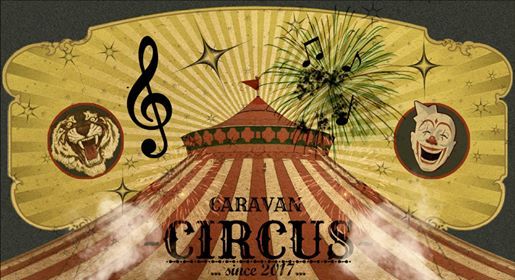 Le QuecumBar - Hot Club of London, 42-44 Battersea High Street, SW11 3HX London, UK, London, United Kingdom
Facebook
Spread the word
Live Swing and Gypsy Jazz with Vocals,
Grooving tunes in French, English, Italian, come and celebrate the re-opening of Live music with us!!
Couldn't you wait for the London live music scene to get back on the move?
Obviously, neither we did!
We are so excited for our great return to one of the most iconic music venue in London
-"Le Quecum Bar"-
It has been through the years a crossroads for some of the best jazz (especially Manouche) lovers in Europe, and that's why we'll do our best to delight you with our colourful, pictoresque and buzzy set list, in this occasion played by:
Guillaume Hermet (France) - Guitar/Lead Vocals
Matt Carrol (Virginia) - Lead Guitar/Backing vocals
- Caravan Circus Band -
It's a "Electro Gypsy Jazz" act, finding it's signature in a revival of some of the most melodic, nostalgic and romantic tunes composed in the first half of the 20th Century all around the world, by giving them a bit more fuzzy and "punchy" touch, to ensure a bubbly, lively and yet elegant live music experience .
Our music includes some of the best french hits (obviously Django!...and many more), Swing and Charleston music, Tango, Waltz and, to finish, some adaptations of modern popular music.
Don't miss our dream out, you won't absolutely regret!
iCause.com promotes public events for free and helps event organizers connect with nonprofits to attract more participants like you.
Additionally, the iCause Global Foundation enables good people to fund great causes around the world. Together, our impacts are limitless!