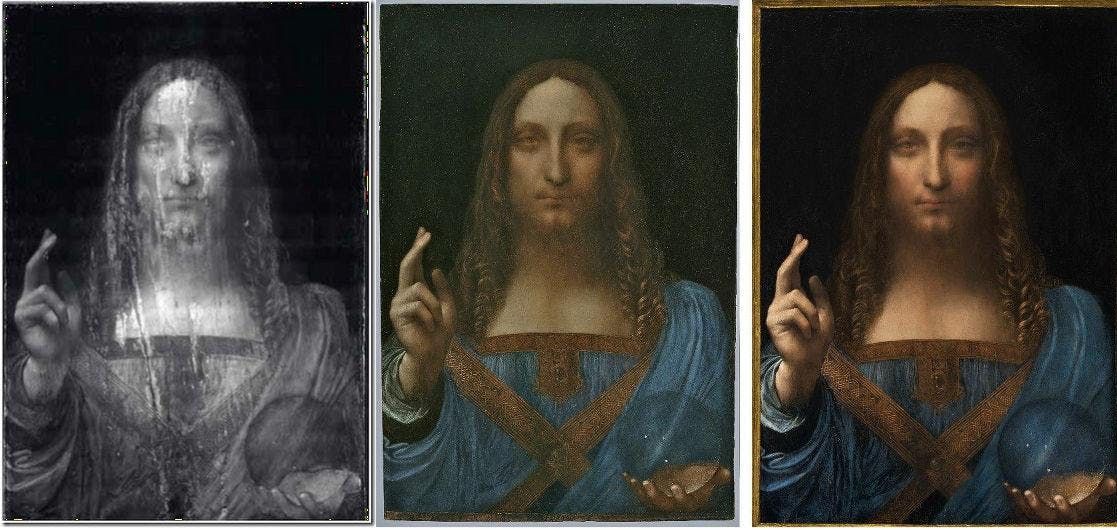 The Royal Institution of Great Britain, 21 Albemarle Street, London, United Kingdom
Royal Institution of Great Britain
Spread the word
In 2017, Leonardo da Vinci's Salvator Mundi sold for $450.3 million, setting a new record for the most expensive painting ever sold. 
Now, on the 500th anniversary of Leonardo's death, Martin Kemp (university of Oxford) and Larry Keith (The National gallery) discuss issues involved in establishing the authenticity of works of art. Combining expertise from the fields of Art History and Technical Studies, our panelists will explain the essential role of scientific analytical techniques, while revealing that there is much more to the process than science alone. 
This event is part of our 'Ri Patrons present' series. With the support of the Ri Patron community, we are pleased to present this monthly series of fascinating events bringing together science and society. Following the event, Ri Patrons have the opportunity to meet the speakers and learn more about their research.
Free tickets are available to Ri Patrons and discounted tickets are available to Members of the Ri. Find out more about how to join our community.
The doors will open at approximately 6.30pm, with a prompt start at 7.00pm. There will be time for questions after the talk.
Latecomers will be admitted to the gallery.
By booking to attend events at the Royal Institution, you confirm that you have read and agree to the Ri's event terms and conditions.