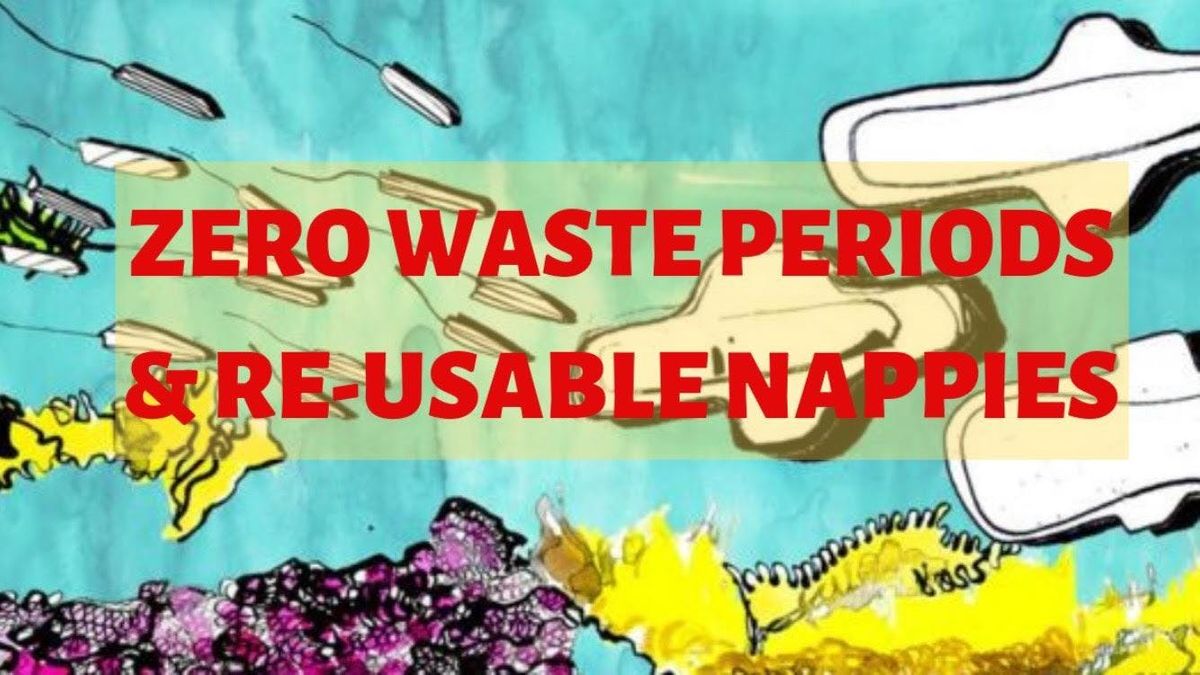 Pipoca Vegan, 224 Brixton Road, London, United Kingdom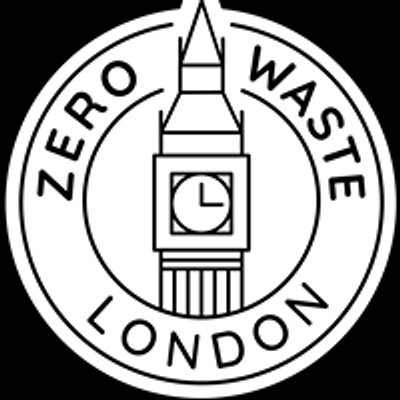 Zero Waste London
Spread the word
According to the Women's Environmental Network, a woman will go through an average of more than 11,000 disposable menstrual products throughout the course of her life. At the same time, in the UK about *eight million* disposable nappies are thrown away each day, which accounts for about three percent of our household waste.
We have 3 amazing speakers who took matters into their own hands; Paige and Preeti created better alternatives to disposable pads/tampons, while Alice has spent the last 10 years promoting the use of real, re-usable nappies, so they will be sharing their different stories and answering your questions at this informative event in Brixton.
The event will start promptly at 18:30
18:30 - 18:40 Intros
18:40 - 19:10 Paige from Flux Undies
19:10 - 19:40 Preeti from Luxstore Organics
19:40 - 20:10 Alice from Real Nappies For London
20:10 - 21:00 Questions followed by Networking and refilling at Pipoca (don't forget your containers)
We are super excited to hear Paige, Preeti and Alice tell us more about their journey and chat all things plastic free periods and re-usable nappies! This will be an intimate gathering and a safe space to share your story, experience and raise any questions you might have.
Zero Waste London: Zero Waste London is a pioneering organisation that organises and hosts and promotes zero waste events that take place in London. Zero Waste is a movement/philosophy that empowers people to adopt new behaviours in their home, work and social lives through which they minimise the amount of waste they produce and minimise the impact they have on the environment. The goal is to produce zero waste.Our group is constantly growing and we welcome zero waste enthusiasts into our community every day. Zero waste related events are organized regularly, including a bi-monthly social, as well as talks, tours, film screenings and workshops. The group also supports and promotes a variety of zero waste events organised by other people and organisations.
Zero Waste London on Meetup and Facebook: 
Meetup:  
https://www.meetup.com/zerowastelondon/
/>
Facebook: 
www.facebook.com/groups/zerowastelondon
/>
Paige, founder of FLUX undies: 'FLUX was born in 2017. A three-layer dreamy fabric combo that wicks moisture, absorbs fluid and prevents leaks. All built-in to a super soft pair of underwear.We believe in fair wages, good working conditions, a happy environment, and reasonable hours. Currently, our undies are made with love by two family-run manufacturers with over 50 years experience. Around 70% of our undies are manufactured by our friends in China, and 30% are made right here in the UK. Any factories that we partner with undergo extensive audits and are ISO and BSCI approved, and also use materials that are Oeko-tex certified, meaning they're safe to use.'FLUX undies website: 
https://www.fluxundies.com/Preeti
founder of Luxstore Organics: 'At Luxstore we are passionate about all things organic! We believe that using organic products in your daily life leads to greater personal health and contributes to the protection of our environment. So we've created organic, biodegradable pads!We are very passionate about how the disposal of period products has a direct and negative impact on our planet and we are here to make sure that doesn't happen.Our pads (including the sheath and packaging) are bio degradable. Within a year of disposal, they will fully disintegrate and become one with the planet, leaving absolutely no residue.We are fully organic on our supply side too, with zero chemicals used to grow our cotton. Our cotton is farmed sustainably with appropriate crop rotations so that we can cultivate harmoniously with nature instead of depleting it.'Luxstore website: 
https://luxstore.net/
/>
Alice, Project Manager of Real Nappies for London: 'Passionate about the relationships between people, places and the environment, her interests are in sustainability, behaviour change, waste prevention, reuse and recycling. Alice manages the Real Nappies for London scheme administered by the charity London Community Resource Network, working alongside Local Authorities and community organisations to promote the advantages of using reusable nappies as an alternative to single-use nappies so that parents can make a more informed nappy choice. Alice co-authored Real Nappies for London's second published academic paper evaluating the Real Nappies for London voucher scheme to Local Authority waste prevention.'

Real Nappies for London:
https://www.realnappiesforlondon.org.uk/
/>
Please note that we've made this event Pay As You Feel with cash on the day. Any contributions go towards paying for the group's Meetup fees.