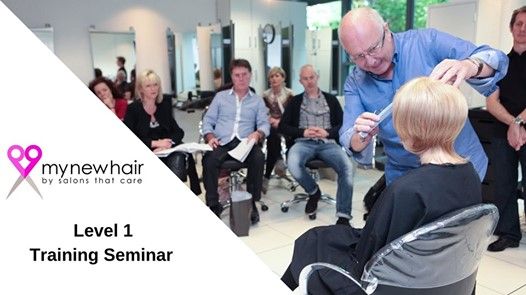 Loreal Academy, Hammersmith, London., 255 Hammersmith Road, W68 London, United Kingdom, London, United Kingdom
mynewhair by Trevor Sorbie
Spread the word
Become a mynewhair stylist, by attending our Level 1 training seminar at the L'Oreal Academy with Trevor Sorbie MBE. This nurse-led and expert-led seminar will give you an overview of the charity and the support we offer to people suffering from medical hair loss.
The seminar will include:
• A wig cutting and styling demonstration
• A practical wig cutting session where each delegate can practice their skills
• A nurse-led communication workshop.
The training seminar will enable you to learn as well as adapt your skills so you can offer help and support throughout the client journey.
Level 1 training seminar price:
• £300 per delegate
• £100 per observer
Please note: An observer can only attend the morning session.
mynewhair provides advice and support to a national network of independent salons and professionals who provide a wig styling service for people suffering from cancer and medical hair loss.
All of our training seminars are available to hairdressers with an NVQ level 3 qualification or those with an equivalent level of experience.
To book a place call the L'Oreal Academy on 0800 028 3448 or visit,
www.lorealaccess.com/uk/learn