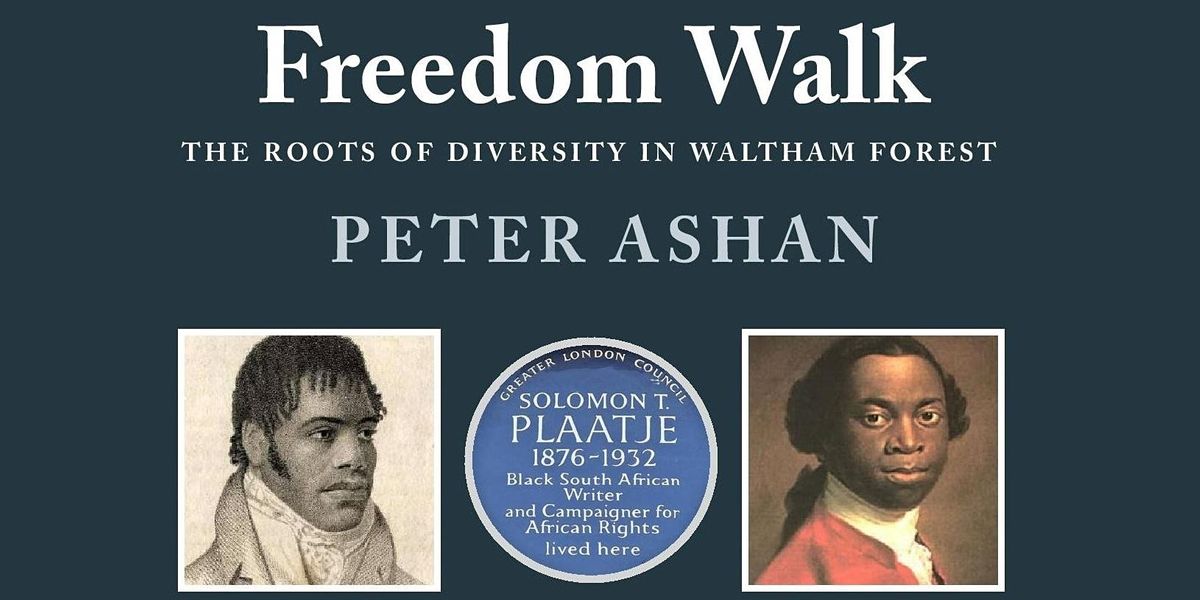 Leyton Great Hall, 1 Adelaide Road, London, United Kingdom
Eventbrite
Spread the word
Meet outside the Old Leyton Town Hall, High Road, Leyton at 2pm
About this Event
Waltham Forest Archives invite you on a series of walks around the borough. The Freedom Walks will explore the development of Waltham Forest into the multi-faith, multi-ethnic community it is, from the Trans-Atlantic Slave Trade to the present day and the people who have contributed to its diversity.
This second walk around Leyton will begin at the Old Leyton Town Hall and finish at Leyton Sports Ground. It will include visits to the Coronation Gardens, Leyton Orient FC and Leyton Parish Church.
The Freedom Walks are led by local historian Peter Ashan author of Remembering Slavery 1807-2007: The Roots of Diversity in Waltham Forest. Ashan was born in Hackney to parents who arrived in London from Barbados in the early 1960s, he has worked as a youth worker and museum educator in Waltham Forest and is currently the Learning and Engagement Facilitator at the Royal Museums Greenwich.
The new edition of Ashan's book Freedom Walk: The Roots Of Diversity In Waltham Forest will be available for purchase during the walk.
Each walk is limited to 20 people, in the event of excess demand the walks will be repeated in November 2020. We ask for a minimum donation of £1 to join each walk. Your donation will support exhibition, archive and education work at Vestry House Museum during closure and when we reopen to the public. If you are a Waltham Forest resident you can join without donating by using the code WFCULTURE.
Social distancing must be maintained during these walks, wherever possible please remain at least 1 meter away from other attendees who are not members of your household or social bubble. Attendees are also advised to wear face coverings such as face masks where feasible and to follow the latest government advice on controlling coronavirus (COVID-19).
Following the government advice updated on Tuesday 15 September guided tours can take place with necessary mitigations in place. In the event this guidance changes these walks may have to be cancelled or postponed and tickets will be refunded. The latest advice for visitor economy venues can been seen on the .
iCause.com promotes public events for free and helps event organizers connect with nonprofits to attract more participants like you.
Additionally, the iCause Global Foundation enables good people to fund great causes around the world. Together, our impacts are limitless!