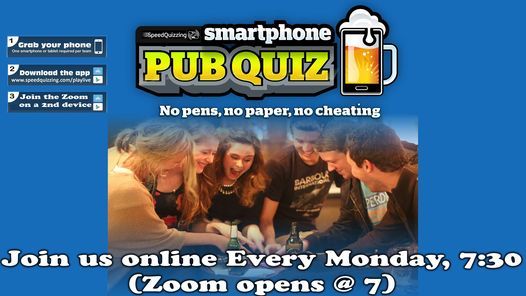 The Blacksmith's Arms, Cudham Lane South, London, United Kingdom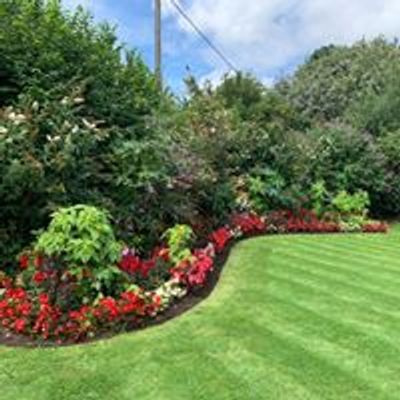 The Blacksmith's Arms
Spread the word
THE RETURN OF OUR FAMOUS SMARTPHONE SPEEDQUIZ!
Yes, to celebrate another Covid Lockdown, we're bringing back THE BEST online speedquiz - for 4 x Mondays only! At a loss of what to do on your lockdown Monday night? Well - jump in and join in for some banter-n-beer-n-fabulous light-hearted questions.
- Bring your own beer
- Get yourself onto the Zoom call
- Download the app to answer the questions
- CASH PRIZE for the winner each week.
- Only £2 quid to play (50% to the winner, 50% donated to the Bromley food bank). Paid over paypal.
All you need is:
1) A smartphone / tablet with the Speedquizzing:LIVE app on it
(This is how you answer the questions - bonus points for the FASTEST answer!)
2) Another device running ZOOM.
(This is how you'll hear the questions!)
3) Pay £2 quid per team via PayPal
http://paypal.me/cudhamcraic
You're welcome to pay now and any time up until 7:30pm please - here's the link.
*** DON'T TICK "GOODS AND SERVICES"!! ***
Otherwise it takes 30p out.
Please type your team name in the 'notes' box.
£1 - Goes to the prize fund for the lucky winner tonight - encourage as many people as you can to play, to beef up that prize money! ?
£1 - Will be donated to our charity of choice. We can choose next week's charity on the call.
You can donate any amount you like over 2 quid... any extra will be sent to the charity.
(You need a Paypal account. PLEASE try to use the same name that you'll be on the zoom call with so it isn't a headache for me haha!)
Philip
Hosted by your very own Philip Hatch, there'll be 4 rounds of 10 questions, with specialist rounds each week.
Bonus points for the fastest correct answers!
7:00 - Zoom meeting starts. Practise for Newcomers. Pay the money!
7:30 - QUIZ
Here's everything you need to know:
https://www.speedquizzing.com/playlive
/
QUESTIONS:
--------------
Q: Can I play as a single household?
A: YES! You can play as 1 x household team, sharing the smartphone to answer. OR all play individually as long as you can all see & hear the zoom conference, it's your choice!
Q: What do I need to do BEFORE THE EVENING?
A: Download the app (see the link), practise Zoom.
Pay the £2
Q: What do I do ON THE DAY?
Have your Speedquizzing app ready, join the Zoom meeting, make sure you've paid the £2quid by Paypal.
Join Zoom Meeting
https://us02web.zoom.us/j/9319972065?pwd=dHlyQmNYWW8zamNTWUJjeC9BNHZTQT09
Meeting ID: 931 997 2065
Passcode: worzle
CHARITY
We can have a vote on the charity we want to support each week. I've chosen the Bromley Food Bank (Trussell Trust) to kick us off, which seems to me somewhere in need of extra support during these troubling times.
GOOD LUCK!
Philip
iCause.com promotes public events for free and helps event organizers connect with nonprofits to attract more participants like you.
Additionally, the iCause Global Foundation enables good people to fund great causes around the world. Together, our impacts are limitless!