Twyford Avenue Sports Ground, Twyford Avenue Sports Ground, Twyford Ave, London W3 9QA, UK, London, United Kingdom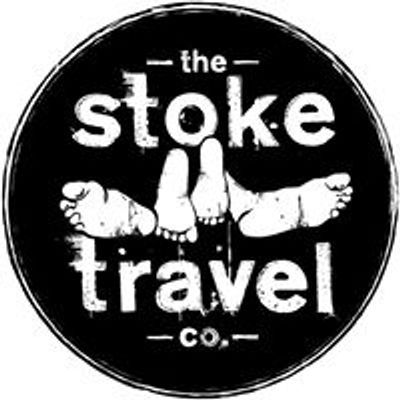 Stoke Travel
Spread the word
LONDON'S BIGGEST DAY OF SPORT AND MUSICWest London's premier antipodean mixer, a day of friendly(ish) sporting competition, a royal wedding viewing party, live music, gourmet food, local and international drinks and all the snacks you've missed from home. Don't let the sporting part fool you, this day starts early, but finishes late and is all about the good times.
It's London's biggest day this side of summer, a place where Australian and Kiwi expats get together with their pommy and international mates for team sports, live music and entertainment. There's an always busy bar serving beer, cider, and wine from New Zealand, Australia and afar, gourmet snacks, or just regular festival fare, and our tuck shop store selling all the faves from home that you've been pining over. There's even a dad's backyard, where you're transported to your old man's happy place, complete with backyard cricket, sausage sizzle and goon of fortune. For the past two years the sun has been shining high, making our London Big Day Out the perfect way to spend a Saturday.
This is the place where the down under diaspora gets together, a chance to bump and mingle with like-minded expats, a long day spent sports-side sipping on whatever poison you like, working up the courage to chat to the hottie you make eyes at on the Hammersmith and City line. We're fielding teams in rugby and league, netball, social mixed dodgeball, touch footy and try tag rugby, for those who want to get active and dazzle the opposition, but don't worry if weekend sports aren't your thing — there's plenty of opportunity for you to excel on the sidelines.
OZ AND KIWI VILLAGEThis is the place to be between sports, or all day, a place where you can drink Australian and Kiwi beers and listen to live music and entertainment in the Stoked in the Park Marquee, sip on London's 30 best craft beers on tap while watching the Royal Wedding or the FA cup in the Craft Beer Clubhouse, get fancy with Australia and New Zealand's finest fare in the Food and Wine Pavilion, try something deliciously stronger in our VIP booze bus and get stuck into the arts, crafts and favourite things from Australia and New Zealand in the Market Square.
The sports are really a sideshow for what will be happening on the sidelines, and the Oz and Kiwi Village will be the centrepiece of this, a place to mingle and dance, get groggy and really make the most out of your big day in the sun.
STOKED IN THE PARKThis is our own exclusive area for everyone 18+. There'll be travel deals, drinking games (beer pong, goon roulette, battle shots), a chance to win travel prizes by riding the mechanical bull, balancing on our surf board and throwing tomatoes and the infamous wheel of misfortune.
DAD'S BACKYARDIt's just like a backyard mixer at your old man's place, with the big fella on the BBQ, drunken aunties dragging you onto the dance floor with the best drinking songs from down under, a giant slip and slide, backyard cricket and a big bowl of lollies. Dad's Backyard is the spot where your homesickness disappears and your transported back to the heady days of tipsy relatives, stolen sips of beer and burnt sausages. Dad's Backyard is the best bits of home and none of the bullshit bickering between boozy oldies — this is a space for fun, getting loose and kicking on.
SPORTING COMPETITIONSA good chance to blow the cobwebs off the old boots and strut your stuff on the paddock. We'll be inviting teams from anywhere to taste the thrill of victory in dodgeball, netball, tag, rugby and touch. Then for the Aussies and Kiwis they get to band together and see who's the fairest of them all in rugby and rugby league!