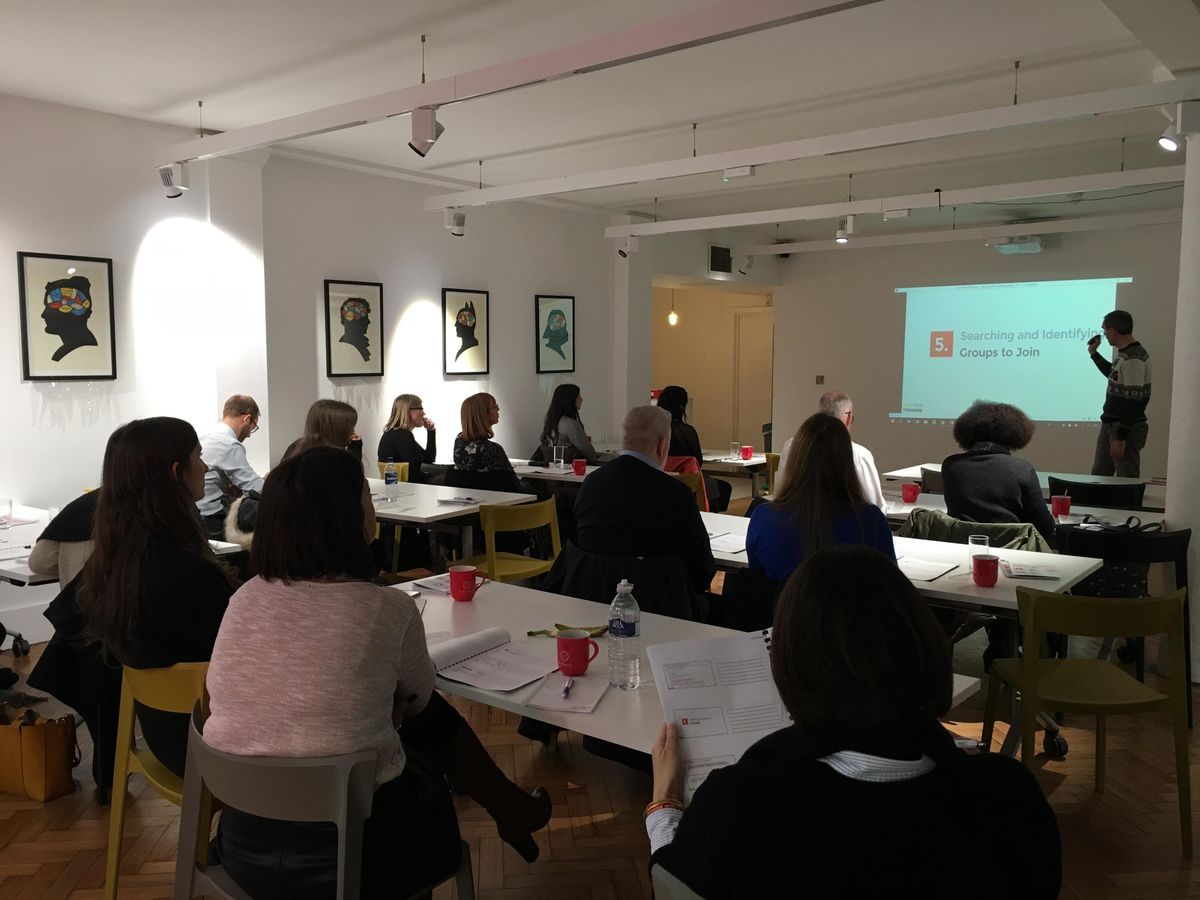 Headspace, 19-21 Hatton Garden, London, United Kingdom
Eventbrite
Spread the word
Delivering a Great Candidate Experience
This workshop will show you how to enhance your entire candidate experience, from the pre-application research stage through to application, interview, offer and finally employee onboarding.
Whilst we will look at cutting edge solutions such as AI Bots, the workshop will focus on practical tactics that are relatively low input in terms of time/money. Specific areas covered will include: 
Research Phase:
Using WhatsApp and other IM tools to interact with pre-application candidates
Using Social Media to show your culture, values and what a career with your organisation might look like
Application Phase:
Designing an online application form that is fit for purpose
How to dramatically increase your application rates from mobile/tablet candidates
What is a good application form completion rate? Review of aggregate data from our 200+ customers
Interview Phase:
Engaging your pre-interview candidates so that they are excited to attend their interview
How to ensure your interview day "wows" your candidate
Best practice for post-interview communication
Offer Phase:
How to build the best possible offer for your chosen candidate
Using electronic signatures to ensure a speedy sign up phase
Maintaining
Employee Onboarding:
How best to welcome new employees on day 1
What best practice onboarding looks like in forward thinking companies
Your Trainer
Adrian McDonagh founded EasyWeb Recruitment in 2005. He oversees the training and technology teams at EasyWeb. His formal job title is "Chief Ideas Officer" which probably says more about his personality than what his job entails. The best explanation we could get from him was "Part-time trainer, part-time product manager, part-time business owner, full-time online recruitment ninja" – make of that what you will.   
Click here to view Adrian's Linkedin Profile
Click here to read recent feedback about this event  
Who Should Attend?
Our free workshops & webinars are for HR Professionals and in-house recruiters at UK based organisations. Unfortunately we cannot accommodate attendees from other business areas. We regret that our events are not open to recruitment consultants, RPOs or Job Boards (Includes internal HR / Recruitment departments).
If you wish to attend but are not a HR professional or in-house recruiter please contact us and you can be added to a reserve list in case of cancellations or extra spaces.  
Further Information
Since 2009, EasyWeb Group have been running free online recruitment workshops & webinars training over 1,000 HR Professionals & in-house recruiters every year. Our events offer the chance to begin your online recruitment journey or up your current knowledge of a variety of subjects including job boards, LinkedIn, Employer Brand to name a few. 
EasyWeb Group provides a range of recruitment solutions that include: 
Flat Fee Online Advertising Campaigns, see: 
www.easywebrecruitment.com
Applicant Tracking Software, see: 
www.easywebats.com
Recruitment Agency, see: 
www.easywebagency.com
Free Employee Engagement Surveys, see: 
www.easywebengagement.com
Free Online Recruitment Training Events, see: 
www.easywebtraining.com
Terms & Conditions: 
Full terms and conditions for our events can be found here:
www.easywebtraining.com/terms