Episerver, 3rd floor Cargo Works, London, United Kingdom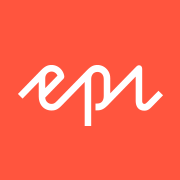 Episerver
Spread the word
Meet other developers and share your Episerver CMS & Commerce experiences at our H1 2019 Developer Meet Up in London.
We are kicking out the new year in style with the first ever Episerver Developer Meet Up in our new shiny new offices in Central London!
You will hear different talks on the day covering multiple topics, such as:
Episerver futures: Episerver technology futures
New and interesting in Episerver: New and interesting features released on the Episerver platform, all available in the latest release
Virtual Template System (VTS): Best or worst tool in the world?
And then it's over to you! With our quickfire talks tell us something interesting you've read, seen or done lately.
Pizzas and beers will be available, and numbers are limited - so book your seat today!