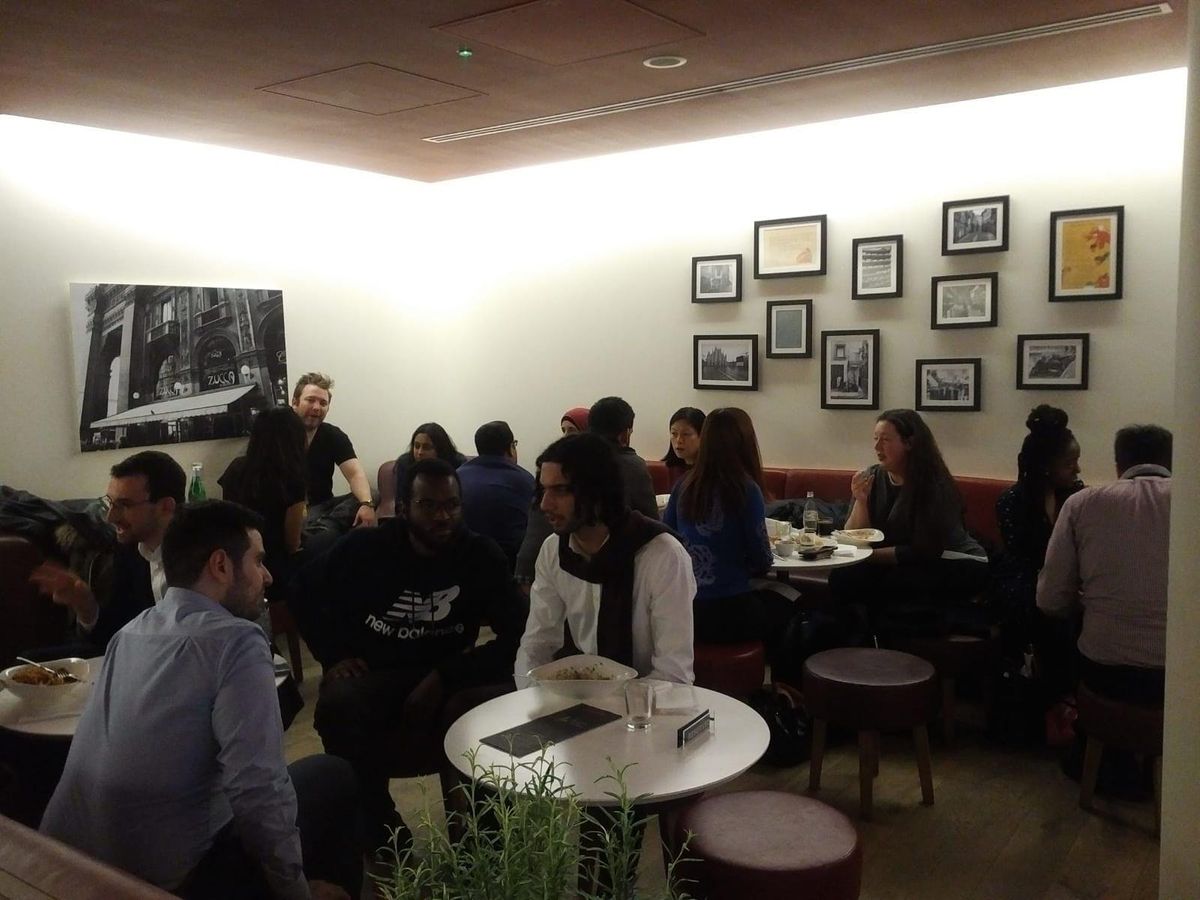 Ekachai, Arcade, , London , London, United Kingdom
Eventbrite
Spread the word
"Running a business is a marathon, not a sprint."
Having run a successful business myself for 7 years, I, just like many of you have experienced both the highs and the lows of Entrepreneurship. With time, I have learned how important it is to share your journey with others you can trust so that you can avoid isolation. The mission of this group is simple: A place for entrepreneurs to build genuine connections with like-minded individuals, and also provide a support network when we need it.
Having lived in Singapore, the food capital of Asia, I know first-hand just how well great food allows people to bond and connect unlike any other activity, thus this event simply consists of great food and a great time with other entrepreneurs, who with time can become your closest friends.
At this event, there is no sales pitch, presentation or hard selling of business cards. We like to keep things natural, relaxed and most importantly full of passion and energy. We can all help each other grow and work together.
==============================
What is Ekachai? (Taken from their website)
==============================
South East Asian Cooking
Our menus are a tribute to the humble hawker stalls and indulgent comfort-food spots found across South East Asia.
We specialise in the many overlapping streetfood dishes of Thailand, Malaysia and Hong Kong, and importantly, the tradition and skill of wok cooking and stir frying over a heavy flame.
We started out in 1999 with a team of Thai, Malay and Cantonese chefs – backed by two Hong Kong born school friends and restaurateurs – who were dedicated to creating a menu combining their favourite childhood dishes. Our first site was in London's Liverpool Street and we have now proudly (and independently) grown to five restaurants across London.
We strive to be honest and authentic – we simply cook the food we know and love. Our one aim is to provide the real taste of Southeast Asian streetfood in a relaxed and casual environment.
===============================
Logistical Arrangements
===============================
We take a £5 deposit to secure your place at the restaurant, which will be put towards your meal. You can expect your meal to cost on average about £10. After RSVP'ing to this event, the order form will take your phone number, which will be used to add you to our WhatsApp group where we will discuss arrangements.
Please arrive on time, as once everybody has ordered their meal we will ask for the first bill immediately and the deposits will be put onto this bill. Anything extra you order (drinks, desert, etc) will be billed to you before/while your order is being served.