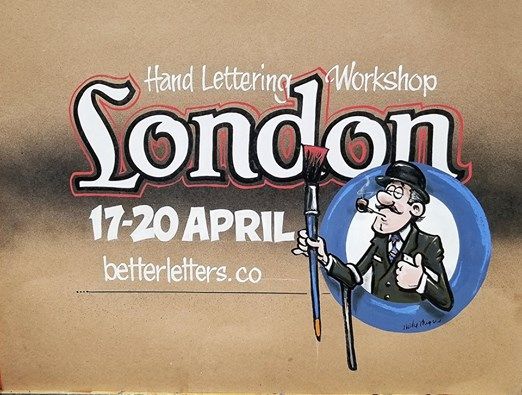 The Art Academy, 155 Walworth Road, London SE17 1RS, London, United Kingdom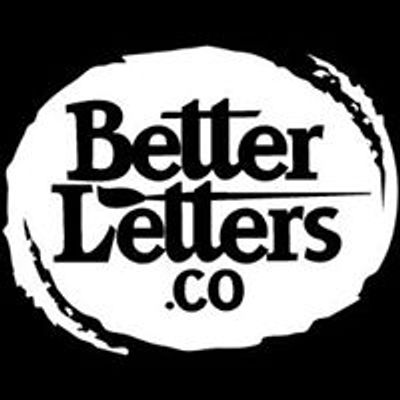 Better Letters
Spread the word
These workshops offer a crash course in the essentials of sign painting and gilding, with fun, lettering and laughs throughout.
The first two days (Hand Lettering) are focussed on honing your Gothic (Block), Casual and Script letter forms through a hands-on process of practice, personal critique and expert guidance. It all starts with a pencil, drawing and developing an understanding of the basic letter forms. These then form the basis for building your brush skills.
With the basics under control, the next two days (Lettering Effects) are given over to developing a range of techniques to add a little something extra to your painted letter forms. Mike will guide you through a variety of lettering effects, including: basic shadows; outlines; bevels; convex and concave lettering; trick lettering; masking lettering; cut and roll fades. The aim is to accelerate your ability to create more distinctive lettering for all sorts of purposes.
(Find an illustrated breakdown of these first four days on this blog post:
https://betterletters.co/what-happens-at-mike-meyers-workshops
/)
The gilding workshop then offers a chance to expand your skills further by introducing gold leaf to the mix. Working on a number of parallel projects you'll be exposed to techniques for gilding on glass and flat surfaces, with everything at a basic level to keep it simple and get you going with gold. You'll be creating matt and shiny effects on glass, and experimenting with different burnishing techniques.
The workshop fees include all materials, Mike's new workshops booklet, lunch and basic refreshments. You just need to turn up in clothing that you don't mind getting covered in paint!
Booking Options:
- Hand Lettering Workshop: 17-18 April (£360)
- Lettering Effects Workshop: 19-20 April (£360)
- Gilding Workshop: 21-22 April (£450)
- Both Lettering Workshops: 17-20 April (£600, save £120)
- Lettering & Gilding Workshops: 17-22 April (£950, save £220)